HBO's The Newsroom Premiere: Legally Watch The First Episode For Free Here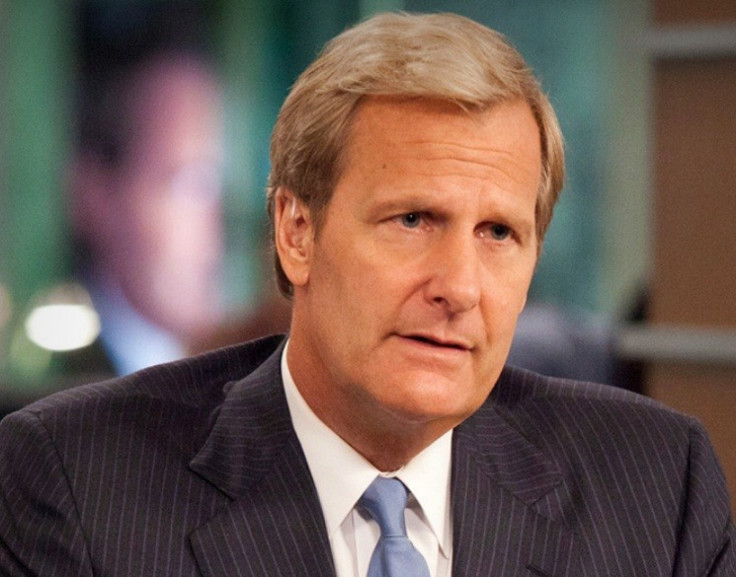 Aaron Sorkin's The Newsroom premiered on HBO Sunday night. In case you missed it, click this link to watch HBO's official feed of the The Newsroom's first episode for free.
The debut episode of the show, which has gotten mixed reviews but seems well poised to become one of the biggest conversation pieces of this TV season, is a look inside the world of broadcast news.
Starring Jeff Daniels as the jaded yet brilliant Will McAvoy, the first episode -- dubbed We Just Decided To -- is a first look at the cast of characters Aaron Sorkin will twist in his inimitable way into the kind of thick drama that made him famous.
Aaron Sorkin, perhaps best known for his work on the hit White House show The West Wing (and not to be confused with the New York Times' Andrew Ross Sorkin), has come out swinging in The Newsroom, another high-caliber, politically charged series aimed at instigating dialogues among viewers and bringing important ideas to audiences.
The premiere episode -- wracked as any pilot must be with the need to sell a show and present overblown drama in hopes of getting greenlighted -- generated major controversy from the get-go, when Jeff Daniels as Will McAvoy stated in a widely circulated preview trailer that he believes America is no longer the greatest country in the world.
That by-no-means original observation, but one that probably has never been expressed in such a high-profile TV moment, is just one calculated to generate interest in HBO's The Newsroom. If America is not the greatest country, it could be, as McAvoy's executive producer MacKenzie McHale (played deftly by Emily Mortimer) suggests.
And that first scene, in which McAvoy has a breakdown and speaks from his cynical heart, kicks off a sequence of events that leads to the creation of a news show, right at the beginning of a new Aaron Sorkin-HBO series.
It'll be interesting to see how it all plays out as the first season of The Newsroom plays itself out in the coming weeks.
Click play below to watch the first episode of Aaron Sorkin's new HBO series The Newsroom for free in its entirety:
© Copyright IBTimes 2023. All rights reserved.