Health Insurer Anthem Blames Obamacare Exchanges For Slimmer Profits In Fourth Quarter While Posting Billions In Revenue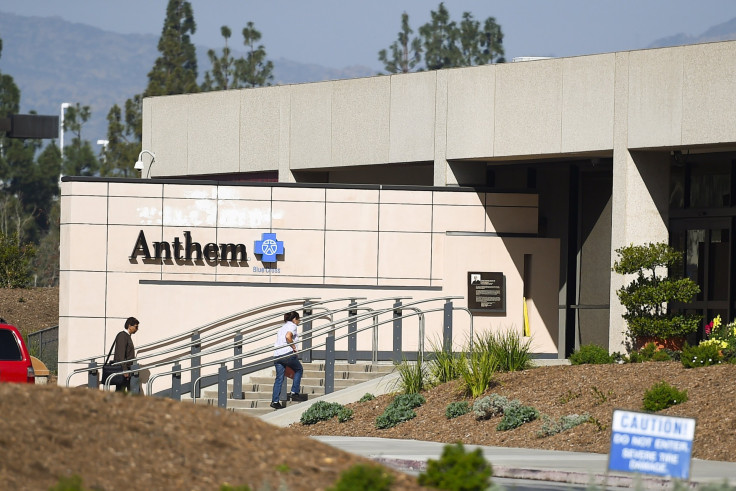 It's an increasingly common complaint being voiced by health insurance companies: Obamacare patients are costing us. Anthem, which posted its fourth-quarter and full-year 2015 earnings Wednesday, said lower-than-expected profits in the final quarter were due in part to hefty medical claims for customers who bought insurance through exchanges created under the Affordable Care Act. The company nonetheless posted $2.6 billion in net income in 2015, with a 7.4 percent increase in revenues, to $78.4 billion, over the previous year.
In the fourth quarter of 2015, Anthem's net income dropped 64.3 percent year on year to $180.9 million, from $506.7 million. It said its benefit expense ratio rose to 87 percent during the fourth quarter of 2015, up from 84.5 percent the same quarter in 2014. This metric compares the cost of providing healthcare benefits with revenues from premiums. Or, for every dollar Anthem received in premiums, it spent 87 cents on medical claims in the fourth quarter of 2015. The lower this ratio is for insurers, the better it is for their profits, and even a slight change in the ratio can have a significant affect on bottom lines.
The increase in Anthem's benefit expense ratio was "largely driven by an increase in the individual and local group businesses," it said in its earnings report. In other words, profit margins on patients who bought insurance through ACA exchanges were lower than expected. Enrollment in Anthem plans on these exchanges declined both year on year and from the previous quarter. As of Dec. 31, 2015, Anthem had 1.67 million members buying individual plans through the exchanges, down from 1.79 million the previous year, out of a total of 38.6 million members.
Cumulative Obamacare Sign-Ups in the Federal Marketplace | HealthGrove
In its forward-looking statement, Anthem listed its "participation in the federal and state health insurance exchanges" as a risk and uncertainty, noting that it had experienced and was continuing to experience "challenges" with implementing parts of the 2010 healthcare law that could "negatively impact the adequacy of our premium rates."
Other insurers have voiced similar concerns about the impact of Affordable Care Act exchanges on their bottom lines. UnitedHealth Group threatened in November to withdraw from the exchanges, saying losses of $425 million were due to those exchanges, because of low enrollment. It nevertheless posted a 20 percent increase in revenue, to more than $157 billion in 2015, it said in its earnings report released Jan. 19.
Despite having lower-than-expected profits, Anthem appears poised to move forward with major plans and changes this year. It made a move last July to acquire health insurer Cigna for $54.2 billion, the largest transaction in the sector in history. Analysts suggested that the move was driven in part by pressure from the Affordable Care Act for insurers to cut costs. The deal is expected to close later in 2016, provided it is examined and cleared by federal antitrust regulators.
© Copyright IBTimes 2023. All rights reserved.
FOLLOW MORE IBT NEWS ON THE BELOW CHANNELS