Heath Ledger: 'Joker' Role Didn't Lead to Death, Family Says
Many fans of "Dark Knight" star Heath Ledger long subscribed to a fringe theory the late actor died as a result of an obsession over his role as the Joker in the film. During the Tribeca Film Festival premiere of the upcoming documentary, "I Am Heath Ledger," his sister Kate Ledger addressed the rumor, telling the audience it "couldn't be more wrong."
"I was really shocked, because that was him having fun," she said, the according to a Monday report from the Telegraph. "Every report was coming out that he was depressed and that [the role] was taking this toll on him, and we're going, honestly, it was the absolute opposite. It couldn't be more wrong. He had an amazing sense of humor, and I guess maybe only his family and friends knew that, but he was having fun. He wasn't depressed about the Joker!"
According to the Telegraph, the documentary's producer Matt Amato also commented, saying, "I hope it's an antidote to a lot of the gossip that exists in the world." He added, "There are some really terrible things about Heath out there."
Ledger, 28, was found dead in his SoHo apartment in New York on Jan. 22, 2008. The official cause of death ruled by the New York City chief medical examiner's office was an accidental overdose as the result of combined prescription drugs. The New York Times reported in February of 2008 that the prescription medications found in Ledger's toxicology report included oxycodone, hydrocodone, diazepam, temazepam, alprazolam and doxylamine.
While the film reportedly largely overlooks the specific circumstances of the cause of Ledger's death, the actor's own home footage has received positive reviews. "I Am Heath Ledger" will premiere Wednesday, May 17 at 10 p.m. EDT on Spike.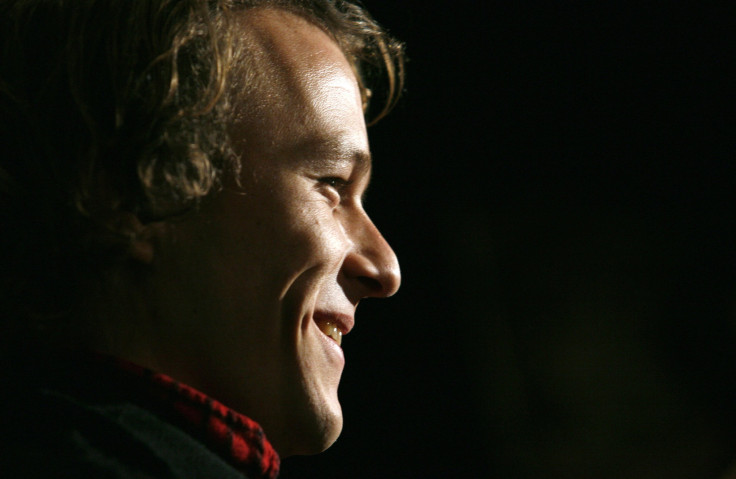 © Copyright IBTimes 2023. All rights reserved.