Heather Campbell, Ohio State Student, Killed By Friend In Alleged Murder-Suicide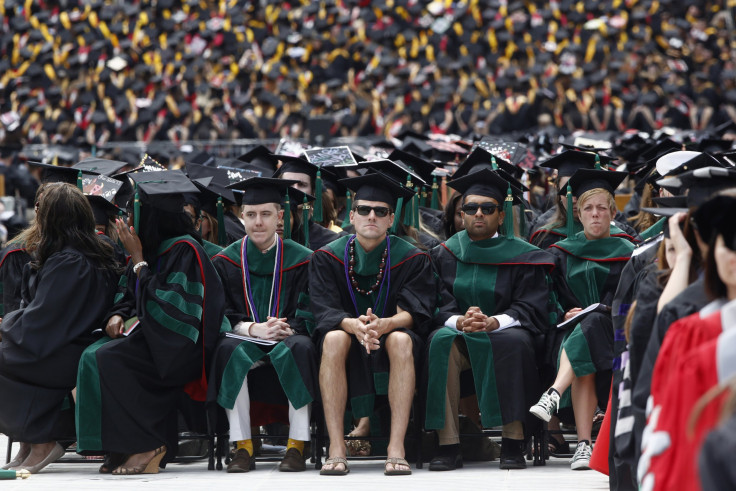 An Ohio State University (OSU) student, Heather Campbell, and her supposed boyfriend's bodies were found Sunday morning in an apartment north of the campus. Police officers received a call around 2:30 a.m. EDT Sunday from Campbell's friend after which they arrived at Taylor House apartment complex on Olentangy River Road and found the bodies, reports said.
One of Campbell's friends was concerned about her and apparently went to check on Campbell in the apartment where she discovered the bodies.
"She's the one who actually found them and then she notified us and patrol officers came out to the scene and we started our investigation from there. A murder-suicide. It appears that the male murdered the female and then turned a firearm on himself," Sgt. Dave Sicilian told NBC 4.
Police investigated the case for several hours and also spoke to neighbors regarding the shooting. Sgt. Sicilian also told the publication that a neighbor had said he heard a possible gunshot and also loud voices that may have been an argument.
"A domestic-related situation that resulted in these deaths," Sgt. Sicilian said.
Police said the evidence indicated that the 25-year-old, who is believed to be Campbell's boyfriend, shot and killed the 22-year-old before killing himself.
"That's nuts, that's completely nuts. That's really, that's even sad because they're so young and they have so much so much more life to live so yeah that's terrible to hear," said one of the neighbors, Mwanza Wamulumba, according to NBC 4.
Regarding the motive for the killings being domestic disputes, Wamulumba added: "Oh my God, yeah but those I feel like those are the biggest problems the domestic disputes because you can't really ever tailor them unless you're the one living with them so I wish the best for their families and friends but that's really sad to hear for this community."
Meanwhile, the university issued a statement saying: "We are heartbroken to learn about this tragedy."
"Heather Campbell was a psychology major from Strongsville. Our thoughts and prayers are with her family and friends during this incredibly difficult time. Counseling is available for those students in our community who need support by calling 614-292-5766," the statement added, according to The Lantern, the daily student-published university newspaper at OSU.
Campbell's death is the 94th homicide in Columbus, Ohio, this year, a report said.
When it comes to population, Columbus ranks 14th in the U.S., however, its homicide rate was seventh-highest in 2016, at 12 people killed for every 100,000 residents. The city witnessed 106 homicides in 2016 and 99 in 2015, The Columbus Dispatch reported in March.
However, officials could not pinpoint a particular problem due to which the numbers are rising. "We're not able to blame a couple extra murders on any one particular problem. Violent crime, in general, has gone down," Sgt. Rich Weiner, a spokesman for the Columbus Division of Police, said.
According to recent research done by the Brennan Center for Justice, researchers found that Columbus is among the cities that show an increase in murders. It showed the city's murder rate increased at about 22 per 100,000 population in the early 1990s before dropping to fewer than 10 per 100,000 in 2015. The rate began increasing in 2016 and shot up this year, The Columbus Dispatch reported last week.
© Copyright IBTimes 2023. All rights reserved.