Heidi Klum Gushes Over Husband Tom Kaulitz; Says She 'Finally Found The One'
Heidi Klum is over the moon after celebrating her third anniversary with husband Tom Kaulitz.
"It flew by, but it feels like a lifetime already," the 49-year-old supermodel said in an interview with "Daily Pop" while attending the "America's Got Talent" Season 17's red carpet event Tuesday.
The "Project Runway" star and Kaulitz secretly got married in February 2019 before walking down the aisle in a lavish Italian wedding later in August – less than a year after their engagement on Christmas Eve in 2018. Kaulitz is Klum's third husband after hairstylist Ric Pipino and Grammy-winning singer Seal.
"I just know him so well. We just gel really well. I just feel like, 'Finally, I found the one.' So far so good. I hope it stays that way," Heidi continued.
When asked what she likes most about her German husband, Klum replied, "his kindness...he's sexy."
In a previous interview with People, Klum said she is a "happier person" after marrying the Tokio Hotel musician. "For the first time, I have a partner who I can discuss everything with."
Klum also joked about her secret to looking young, saying she "sucks" her husband's "young blood like a vampire." The supermodel is 17 years older than her 32-year-old husband.
Before resuming her duties as a judge on "America's Got Talent," Klum and Kaulitz enjoyed some time at St. Barth's in the Caribbean earlier this month.
Klum shared part of her adventures with her husband and uploaded a short clip on Instagram showing her and Kaulitz holding hands and running toward the water during their vacation.
"I feel like we're never gonna be as young as we are right now, so we might as well live right now. I love to live right now, and for me, that is sun and having fun and, you know, just wear sunscreen," she told "Daily Pop."
Aside from the Caribbean island, the couple also recently went on a two-week wellness trip to Austria. She said the trip was meant to help her husband deal with cluster headaches but she also learned something new about health.
"One thing that I had no idea about is you're not supposed to drink at all when you eat. No liquids at all, because, apparently, it dilutes your stomach acids," she shared.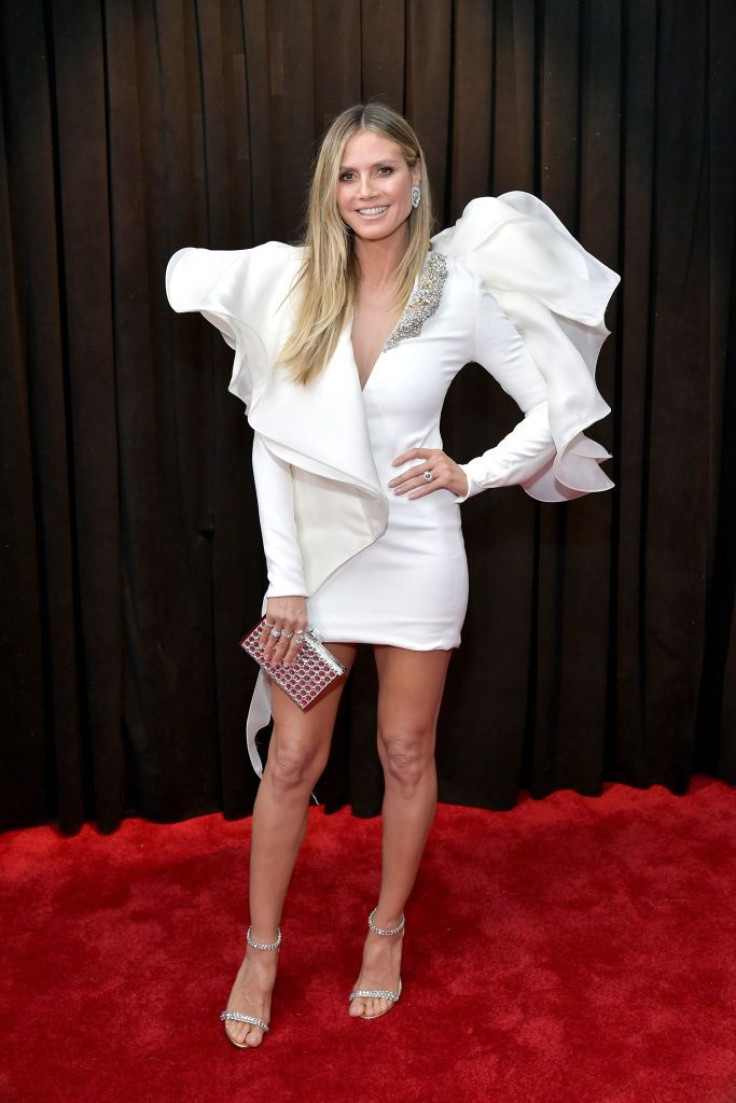 © Copyright IBTimes 2023. All rights reserved.