Heidi Klum, Seal Divorce: Each Still Sporting Wedding Rings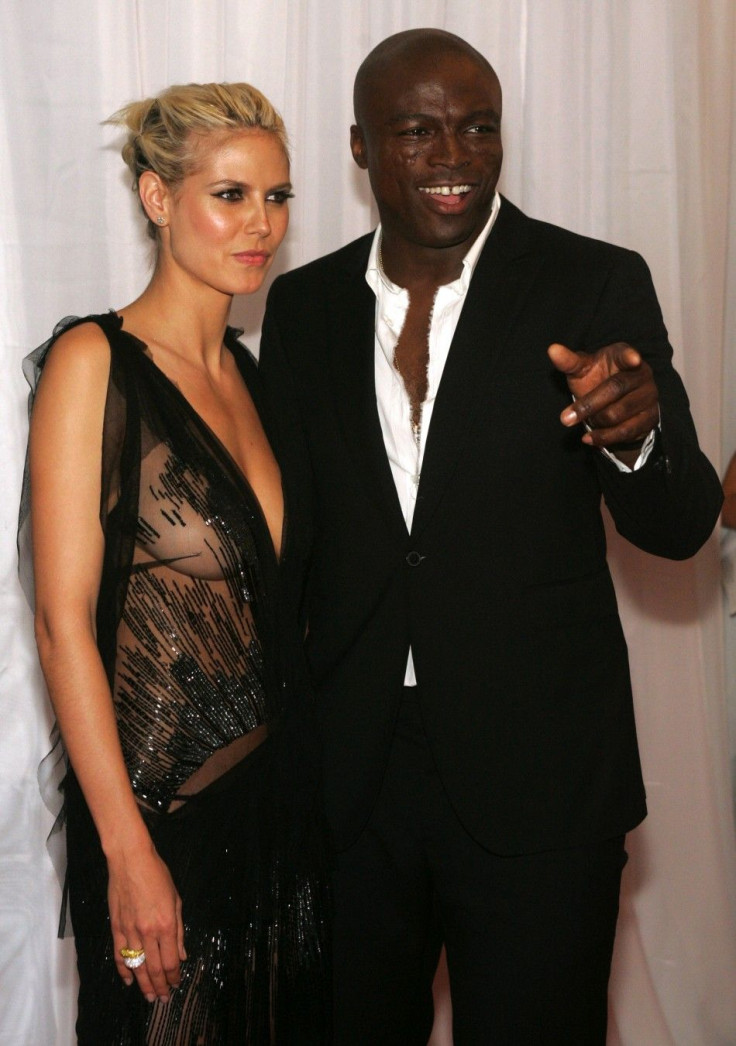 Seal has publicly been open about his decision to wear his wedding ring beyond his separation with Heidi Klum and it appears she has decided to do the same.
The 38-year-old model was spotted wearing her gold wedding band on Sunday when she took her daughter Leni out to lunch in Los Angeles, the Daily Mail reported.
Seal made his first public appearance since announcing his spilt from Heidi Klum on the Ellen DeGeneres two weeks ago. When asked about his wedding ring, Seal told Ellen that it felt very comfortable on his hand and he had no plans to take it off.
Yes, I am still wearing my ring, he said. I think it's just pretty much a token of how I feel about this woman. We have eight years. Eight wonderful years together.
Just because we have decided to separate doesn't necessarily mean you take off your ring and you're no longer connected to that person. We will be connected in many ways till the rest of our lives...Will we wear the ring for the rest of our lives? Who knows? he added.
The couple announced the end of their seven-year marriage in a joint statement on Jan.23, saying they came to the decision after much soul searching. They are both still living under the same roof, according to the Daily Mail.
It's a shame. To say that neither of us were grieving would be an out-and-out lie (and I don't mind telling you that), Seal told Ellen. I think the operative here is that we are civil to each other and we both have a tremendous amount of respect and love and we try and do this with as much dignity as we possibly can. And, of course, when you have four children, you hope and pray that the rest of the world will respect that we have four children and that their little hearts are at stake too.
Although neither Klum nor Seal have cited the reasons for their split, Seal's apparent hard partying and temper were cited as alleged reasons for the spilt. They've been fighting a lot lately a source told People.
A report in Celebrity Fix claims that Seal had to be restrained after allegedly pushing Klum during an argument in mid-January.
Klum and Seal have been married since 2005. They have three biological children together: Henry, 6; Johan, 5; and Lou, 2. In addition, Klum also has a daughter, Leni, 7, from a previous relationship with Italian businessman Flavio Briatore.
© Copyright IBTimes 2023. All rights reserved.