Heidi Montag And Spencer Pratt: 'You Can Never Have Enough Guns In Your House'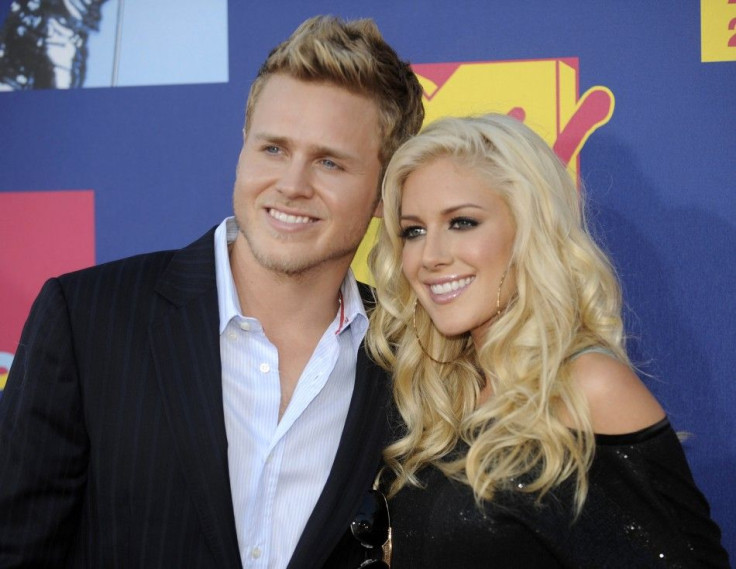 Heidi Montag and Spencer Pratt have once again managed to get people to talk about them.
The pair, who recently came in second place on the UK version of "Celebrity Big Brother," recently gave an interview where they gushed about their massive gun collection.
The interview aired as part of the UK's Channel 5 documentary "Speidi: Scandal, Secrets & Surgery!"
In the special, Speidi takes cameras inside their well-stocked arsenal of guns, including a Benelli shotgun and an FBI sniper rifle.
"I want to share something with you that I know, unfortunately, you cannot possess in your amazing country," Pratt said in the film referring to the UK's strict gun laws. "So, I will let you have a glimpse at the amazing laws of America."
As the Sun reports, Montag also expressed her love of firearms before showing off her favorite rifle.
"This is one of my favorite activities," Montag said of shooting. "It gives me a new sense of self every time I do. It makes me feel proud to be an American. I'd like to say something about guns as well. I think it is one of the greatest rights to be an American. I personally didn't feel safe especially with crazed fans out there and stalkers. If somebody broke into our home, I think this is the only thing that would actually save my life."
Pratt also shared his opinions on gun possession with OK! magazine.
"You can never have enough guns in your house," he said. "All of our guns are safely held in our bank-grade vault. You don't want the bad guys to get your guns."
Even though it's obvious that these two boarded the train to Crazy Town long ago, this latest revelation is still pretty shocking.
As the Huffington Post notes, the couple "are the two best reasons for harsher gun control legislation."
The two, who married in 2008, have a habit of embarrassing themselves.
In September of 2010, Pratt and Montag were detained at a Costa Rican airport for illegal arms possession. Security guards reportedly found two unloaded handguns in the couple's luggage that they had neither declared nor possessed permits for. They were held for 12 hours before they were allowed to leave the country.
Last month, Pratt told OK! magazine that he and Montag spent all of their money prior to the Mayan "apocalypse," because they were sure the world was going to end.
"We made and spent at least $10 million," Pratt said. "The thing is, we heard that the planet was going to end in 2012. We thought, we have got to spend this money before the asteroid hits. Here's some advice: Definitely do not spend your money thinking asteroids are coming. But the world didn't end."
Pratt is best known for his role as the resident villain on the 2006 MTV series "The Hills." Montag, who also appeared on the show, is best known for undergoing 10 plastic surgery procedures in one day at the age of 23.
© Copyright IBTimes 2023. All rights reserved.