Helen Keller Birthday: 10 Inspirational Quotes By The Inspirational Author
Helen Keller was a blind and deaf American author and educator whose extraordinary accomplishments have inspired people for generations. As her ideas continue to influence many even today, we celebrate her upcoming birth anniversary.
Keller was born in Alabama on June 27, 1880. At the age of 19 months, she suffered from an illness, which is believed to have been scarlet fever, leaving her deaf and blind. But this setback did not dent her spirits. She learned to read and write in Braille and also to use the hand signals of the deaf-mute.
Keller published an autobiographical sketch at the age of 12. She went on to write 12 books and several articles in her lifetime.
Along with being a writer, Keller was also a disability rights advocate and political activist. She traveled to several countries and worked to raise awareness about deaf people's conditions. She was also one of the co-founders of the American Civil Liberties Union in 1920.
She passed away on June 1, 1968, aged 87 after a series of strokes.
On the occasion of her 141st birth anniversary, here are a few inspirational quotes by the author, courtesy of Goalcast and Keep Inspiring -
"The best and most beautiful things in the world cannot be seen or even touched – they must be felt with the heart."
"When one door closes, another opens. But we often look so regretfully upon the closed door that we don't see the one that has opened for us."
"Many persons have a wrong idea of what constitutes true happiness. It is not attained through self-gratification but through fidelity to a worthy purpose."
"People do not like to think. If one thinks, one must reach conclusions. Conclusions are not always pleasant."
"Avoiding danger is no safer in the long run than outright exposure. The fearful are caught as often as the bold."
"Until the great mass of the people shall be filled with the sense of responsibility for each others welfare, social justice can never be attained."
"The world is not moved only by the mighty shoves of the heroes, but also by the aggregate of the tiny pushes of each honest worker."
"We could never learn to be brave and patient if there were only joy in the world."
"If we do not like our work, and do not try to get happiness out of it, we are a menace to our profession as well as to ourselves."
"It is wonderful how much time good people spend fighting the devil. If they would only expend the same amount of energy loving their fellow men, the devil would die in his own tracks of ennui."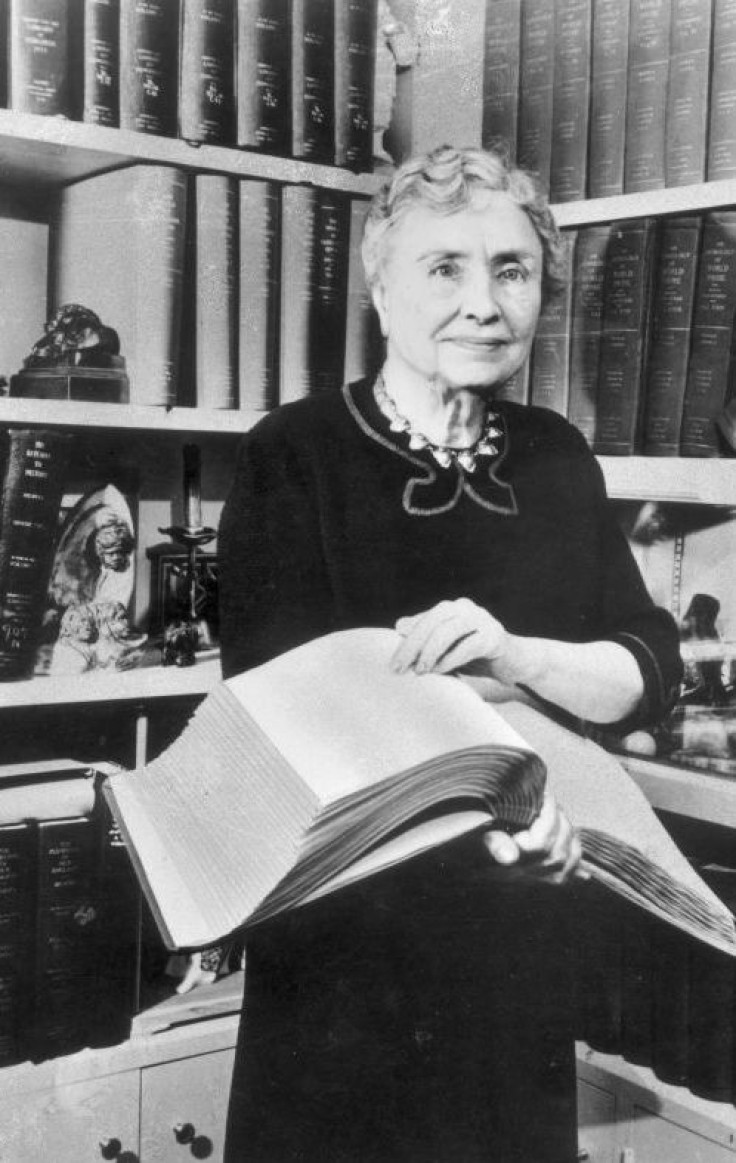 © Copyright IBTimes 2023. All rights reserved.