'Hell On Wheels' Season 4 Spoilers: Episode 2 Synopsis Released Online; What Will Happen In 'Escape From The Garden'?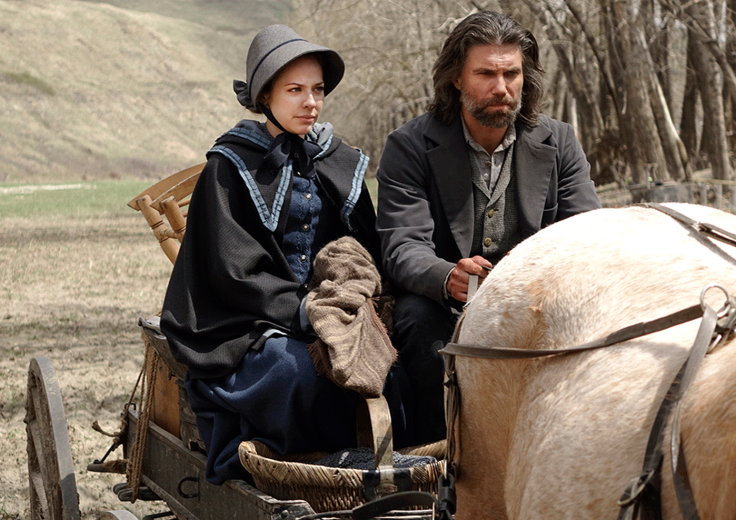 "Hell On Wheels" Season 4 episode 2 isn't going to make life for Bohannon and his new family any easier. According to a new synopsis for episode 2, titled "Escape From The Garden," viewers will see the former Confederate soldier attempt to go back to Hell On Wheels to continue working on the railroad.
During the premiere of the AMC series, Naomi gave birth to a son. That seemed to be the final push Bohannon needed to leave Fort Smith. Bohannon confronted The Swede (who is actually Norwegian) and told him that he would be taking his new wife and child back to Hell On Wheels. The Swede wasn't thrilled with the idea of the family leaving Fort Smith and suggested that he might not let them go. Bohannon responded to The Swede by telling him he better "shoot to kill" because that was the only way he would be able to stop him.
In episode 2, Bohannon will try to leave Fort Smith, but The Swede seems to be sticking to his word. He doesn't want to let the family depart, and Bohannon has to challenge The Swede. This is likely the only way Bohannon can make sure that only he is harmed by The Swede, and his wife and son are safe. Bohannon hasn't forgotten how a Yankee soldier in the Civil War viciously killed his first wife and son. What kind of challenge will he face while protecting his family? The description doesn't say, but we're hoping for a good old-fashioned western shootout.
The Swede won't be Bohannon's only problem. There will be another adversary that will show up in episode 2 of "Hell On Wheels." The description is vague on who he is or what he'll do, but when he arrives, he "makes his presence felt in Cheyenne." It might be a good time for everyone to start leaving Fort Smith.
"Hell On Wheels" Season 4 episode 2 will air Saturday, August 9 on AMC. What do you think will happen? Let us know in the comments section.
© Copyright IBTimes 2023. All rights reserved.