'Hellpoint' Dev Turning To Thunderclap As Sci-Fi RPG Struggles To Reach Kickstarter Goal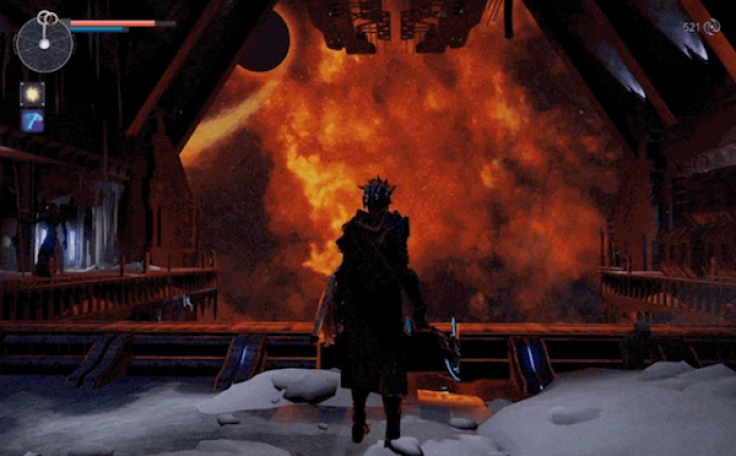 In an attempt to increase crowdfunding support for its "Dark Souls"-inspired sci-fi RPG called "Hellpoint," Cradle Games is now considering putting up a Thunderclap campaign.
Quebec, Canada-based developer Cradle Games launched the Kickstarter project for "Hellpoint" on April 6, 2017. The crowdfunding project is still ongoing, but it is struggling to reach its CA$50,000 initial goal. And with only 8 days left before the Kickstarter campaign closes, Cradle Games is considering a new means of making its project more visible to more gamers.
Over the weekend, one of the backers of the project asked the developer if it is also thinking of putting up a Thunderclap campaign. The backer pointed out that Thunderclap helped "Mages of Mystralia" get more pledges in the last 48 hours of its Kickstarter campaign. (Perhaps this is the reason why the project ended with 930 percent more than its initial goal and with all of its stretch goals unlocked.) In response, the Cradle Games team said that they will create a Thunderclap campaign shortly.
Thunderclap is a crowdspeaking platform that helps developers spread the word about their projects on social media. According to the platform's website, it enables a single message to be "mass-shared, flash mob-style, so it rises above the noise of … social networks." The confirmation that it is indeed planning to make a Thunderclap campaign is definitely good news to the fans who have already backed the project. Some of them have apparently expressed their concern over the crowdfunding campaign that is closing next week but has only managed to accumulate CA$28,028 pledges out of the CA$50,000 initial goal.
RELATED: "Hellpoint" demo for Windows, Linux released
A concerned backer has asked Cradle Games if it is planning to extend the deadline of the project. Sadly, the developer admitted that Kickstarter does not allow the changing of deadline once the campaign has already launched. Thus, fans can expect the project to end next Wednesday, May 10, even if the funding goal is not reached.
"Hellpoint" is an occult sci-fi RPG with split-screen multiplayer that is set at a time after a massive quantum cataclysm has taken place. In the game, players assume the role of a nameless character who wakes up in the derelict Irid Novo space station, which is orbiting a super-massive black hole. The challenge here is knowing who to trust, knowing that the cataclysm has caused everyone to merge with their alternate selves from parallel universes which clearly impacts their sanity.
"Hellpoint" also boasts of an ever-changing universe, so players should not expect to see the same things when they start the game all over again. Cradle Games designed the multiverse to change at the start of each game, so no two games are the same. Players will wake up in new rooms, fight different enemies, run into various puzzles and encounter disparate events. This is because the moment the character dies in the game, it is pulled away from its original universe and is brought to a different one. More and more changes are also being implemented in relation to the number of times the player dies.
Since it was announced, "Hellpoint" received attention from various sites due to its similarity to "Dark Souls." Dual Shockers regards the game as the space version of "Dark Souls," while Wccftech considers it as a game that's greatly inspired by Hidetaka Miyazaki's work with the inclusion of a few unique elements.
Cradle Games has not provided a specific release date yet, but it is eyeing a Q1 2018 launch. "Hellpoint" is slated for release for Windows, Linux, PlayStation 4 and Xbox One. The developer also wants to bring it to the Nintendo Switch and Mac, but this will depend on the success of the Kickstarter project.
© Copyright IBTimes 2023. All rights reserved.