Hemingway Wins Ernest Hemingway Look-Alike Contest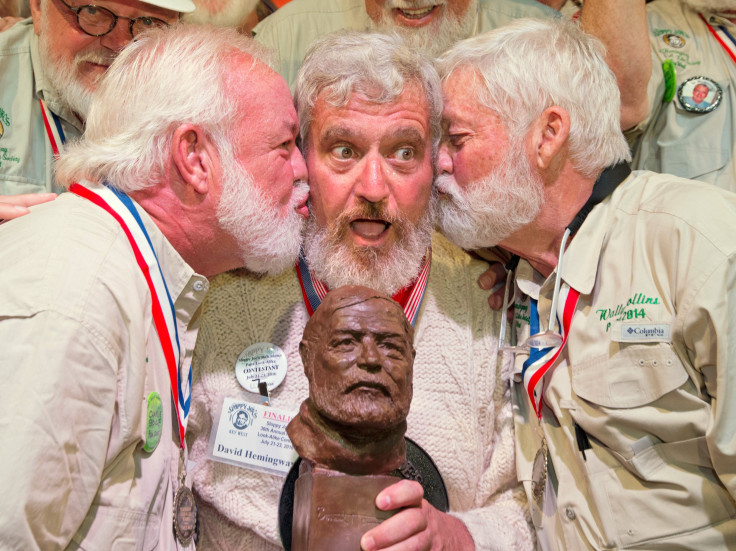 The Sloppy Joe's in Key West, Florida, every year hosts the "Papa" Hemingway Look-Alike Contest, the establishment's tribute to the great American author who frequented the place in the 1930s. For the first time in 36 years since the contest had been instituted, a Hemingway won the Hemingway look-alike contest.
Dave Hemingway, no relation to the author, won the look-alike contest in what he says is his seventh attempt, beating nearly 140 entrants. He wore a wool, cream-colored turtleneck sweater similar to the one the late author of "A Farewell to Arms" and "The Old Man and the Sea" preferred.
"Even though this sweater is really hot, it was part of my strategy," Dave Hemingway told the Guardian, "And I think it worked really well."
He added that, like the late author, he too liked to fish and drink. "And I like women," he said, "I like having a good time. I do feel like Ernest because I'm in the town he lived in so many years."
The contest is reportedly the biggest event at the annual Hemingway Days festival which celebrates the author's legacy. The event even attracted celebrity cook Paula Deen's husband Michael Groover who participated in the contest for the sixth time. Groover, who hails from Savannah, Georgia, featured in the top five two years in a row.
© Copyright IBTimes 2023. All rights reserved.