'Here And Now': What Will Happen In Season 1, Episode 7? [VIDEO]
Ramon (Daniel Zovatto) is joined by Kristen (Sosie Bacon) and Greg (Tim Robbins) at a gaming expo in this week's episode of "Here and Now."
According to the synopsis for Season 1, episode 7 of the HBO series, Ramon and his video game "Realms" attract considerable attention at the exhibition. In the trailer for the hour, a man named Maz Nuri (Amir Talai) seems to have shown interest in "Realms." But as Maz appears to set a meeting with Ramon, the game developer begins to see an odd vision of several expo guests wearing gas masks.
While Ramon remains clueless about the visions he's been seeing, it seems that they're one of the reasons why he considers quitting the game. But when Ramon shares with his therapist that he's discontinuing "Realms," Farid (Peter Macdissi) stops him right off the bat. "No. You can't quit the game," Farid tells his patient. "Think of your game as part of your healing process."
Meanwhile, bruised by some inappropriate remarks, Duc (Raymond Lee) takes out his frustrations on fellow biker Phil (Matthew Pohlkamp) after a mountain race.
"It's Duc turn to get the beers. Bring some spring rolls while you're at it," Phil tells Duc in trailer.
Offended by the "spring rolls" comment, the celibate life coach hits back by telling Phil that he had to "blue ball" his girl in the bathroom line.
Also in the episode, Audrey (Holly Hunter) and Steven (Tim DeKay) reminisce about old times and missed opportunities. "You were a player," Audrey says of Steven during their younger years. But when she mentions that Steven weren't really into her, Steven admits that he was actually into her.
Elsewhere, Ashley (Jerrika Hinton) questions her place in society, and her relationship with her husband Malcolm (Joe Williamson). In last week's Season 1, episode 6, Ashley got upset with Malcolm when he believed Babette's (Wynn Everett) claim that Ashley called her a racist, when she actually didn't.
Also in the episode, Navid (Marwan Salama) gives Kristen a makeover as the two plot revenge against Madison (Madeline Bertani).
"Here and Now" Season 1, episode 7, titled "Wake," airs on Sunday, March 25 at 9 p.m. EDT on HBO.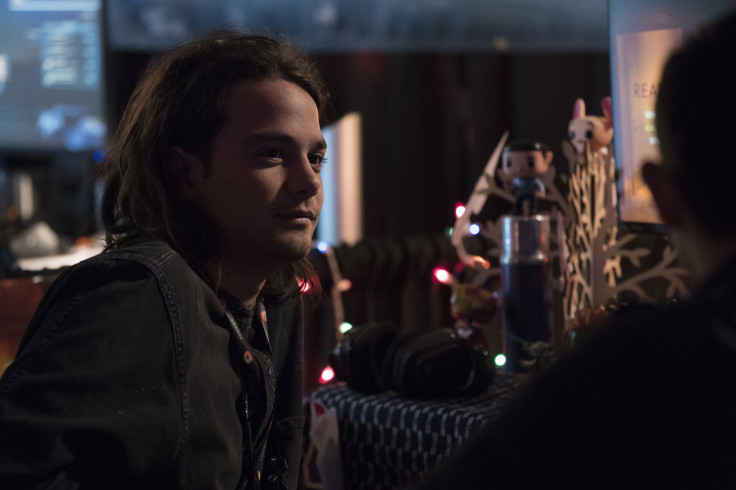 © Copyright IBTimes 2023. All rights reserved.