Is Suga Promoting Satanism In New 'Lilith' Video? Fans Point Out 'Demonic' Symbolisms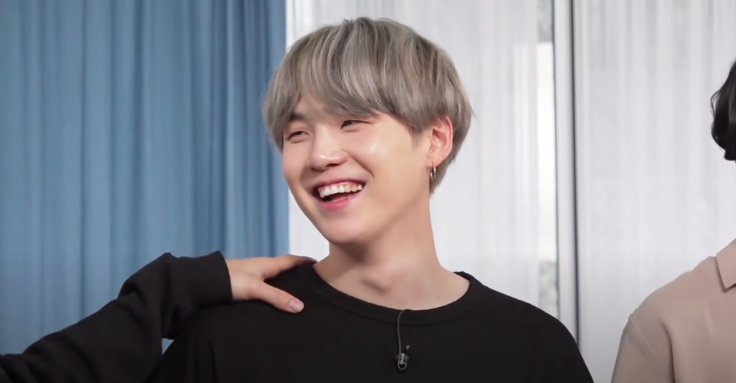 KEY POINTS
BTS member Suga and Halsey dropped the official music video for their reimagining of her track "Lilith"
Some fans claimed that the video promotes Satanism
"Lilith" is the official anthem for the video game "Diablo IV"
BTS member Suga and Halsey have released the music video for their new collaboration song "Lilith," and it's receiving mixed reactions from fans due to its "demonic" themes.
Four years after Halsey was featured in BTS' "Boy With Luv," the 28-year-old "Colors" hitmaker and the 30-year-old South Korean artist collaborated again for a reimagined version of her 2021 song "Lilith," which was selected to be the official anthem for popular video game franchise "Diablo's" latest version: "Diablo IV."
Released Monday, the dark and moody music video features Halsey facing a dark force in an eerie-looking chapel before emerging as "Diablo IV's" main antagonist, Lilith, according to Billboard. Suga can be seen singing in a blood-red haze.
Some religious fans, however, slammed the Henry Hobson-directed music video as problematic and even accused Suga of promoting Satanism, cults, hell and demons with his collaboration with Halsey.
According to screenshots shared on Twitter by user @d2files, one fan who identifies as a Christian allegedly expressed her disappointment over the theme of Halsey and Suga's music video via TikTok, calling it her "worst fear."
When another TikTok user commented that the song was "so good," the critic allegedly responded that "Lilith" and its new music video were "advertising Satanism, which as a Christian is against my religion, so it upsets me [you know]."
"If you [look] at the music video and the lyrics, it's [obviously Satanic]," the critic claimed.
Another TikTok user commented, "I'm usually more open-minded when it comes to religion, but this was something else."
"I also consider myself an open-minded Catholic, but this video is flat-out demonic, there's no denying it. The symbolism is very heavy," a third critic claimed.
Some fans even flocked to the comments section of one of Halsey's recent posts on Instagram to slam the singer and the BTS member. In Halsey's message, she explained why she invited Suga to collaborate with her, saying she's always wanted to do a "dark mythology" concept with the rapper.
"These celebrities [are] really out here sending a terrible message. Wake up, people... They're blatantly worshipping the devil. I used to love Yoongi, but he really sold his soul. It's terrible," one user claimed.
Another commented, "Can't get into this demonic s—t. Love you both, but the visuals aren't giving, and be mad, but there are just some lines you can't cross. Especially when it comes to this type of s—t."
But many other fans defended both Suga and Halsey and showed their support for their new release.
"I love it. The song is [so] good and those dark vibes... You two are slaying it," one fan wrote.
Another commented, "I expect nothing but complete artistry, and this, this is just a masterpiece. You've done it again!"
"My parents are back with a banger. This is so dope. The [harmonizing] between you two is so dope," a third user wrote.
Another said, "Those who never played the game and never had any idea about what goes on inside the game are very obvious in this comments section. I've been playing 'Diablo' ever since [its] beta days on PC as well as 'Diablo Immortal,' and being an ARMY, this just gave me all the more reasons to love the game even more."
Some fans also pointed out that the music video is based on a video game series whose storyline is based on the "premise of a war between heaven and hell" and where players are tasked to fight against demons.
"But in 'Diablo,' you literally defeat demons, so if defeating demons and saving everyone from them is Satanic then [I don't know] anymore, man," Twitter user @Suga_Gummy wrote.
Suga is currently on his solo world tour, "D-Day," in support of his solo album of the same name. He is scheduled to perform next at the Impact Arena in Bangkok, Thailand, for three nights from Friday to Sunday.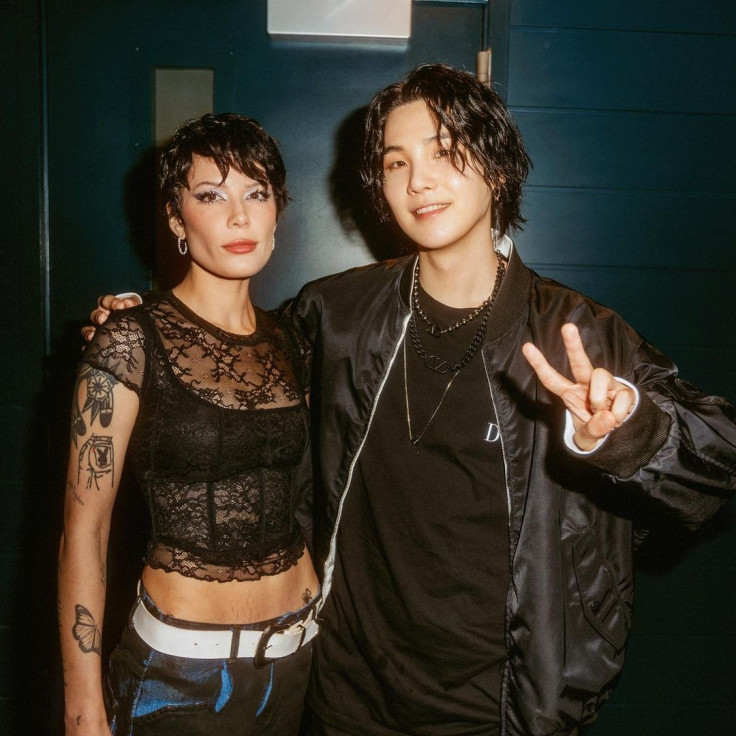 © Copyright IBTimes 2023. All rights reserved.