Here's What Happens If You Eat Chicken, Fish Daily
People who are choosing chicken over pork or beef for a healthier diet might want to check how they consume these high-protein meats, as a recent study has shown that a single serving of fried chicken per day may increase one's risk for heart disease and death.
Research conducted by scientists from University of Iowa concluded that the frequent consumption of fried food, particularly fish, shellfish and chicken, placed post-menopausal women in the United States at a higher risk of all-cause and cardiovascular mortality. The study looked into the general health and eating habits of females aged 50 to 79 years old in February 2017. These women enrolled in the program between September 1993 to 1998 and were periodically observed as the years went by. The results were published on Jan. 23 on the BMJ medical journal.
According to the study, women who consumed fried chicken at least once a day were more at risk of dying by 13 percent and more susceptible to developing heart-related illness by 12 percent compared to those who did not eat any fried food at all.
Meanwhile, those who ate fried shellfish or fish on a daily basis were at risk of death by 7 percent more and of cardiovascular-linked ailments by 13 percent. The study did not observe for any linkages between fried food and cancer.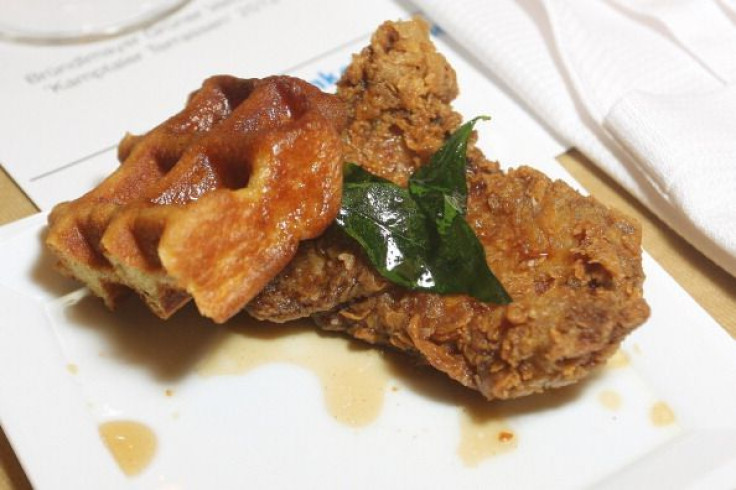 However, CNN noted that the study has its limitations after interviewing a number of experts on the matter. For one, it quoted British Nutrition Foundation nutrition scientist Bridget Benelam as saying that there could be various reasons why fried fish and chicken consumption could be harmful to one's health, particularly in how they are cooked. Benelam mentioned that frying food at high temperatures can result in the production of glycation products, which have been linked in previous studies to all-cause and cardiovascular deaths.
The same CNN report also noted that Wei Bao, one of the proponents of the study, said that its results are not globally conclusive, as different cultures have varying ways of frying their food. Those who eat fried food in Spain, for instance, were not observed for cardiovascular and mortality risks because the Spanish typically use olive oil to cook. The study concluded by listing its observations and its importance to the discussions about public health, but it also said that further research is necessary to make more specific conclusions.
© Copyright IBTimes 2023. All rights reserved.
FOLLOW MORE IBT NEWS ON THE BELOW CHANNELS