Here's What The 'Wizards Of Waverly Place' Cast Looks Like Now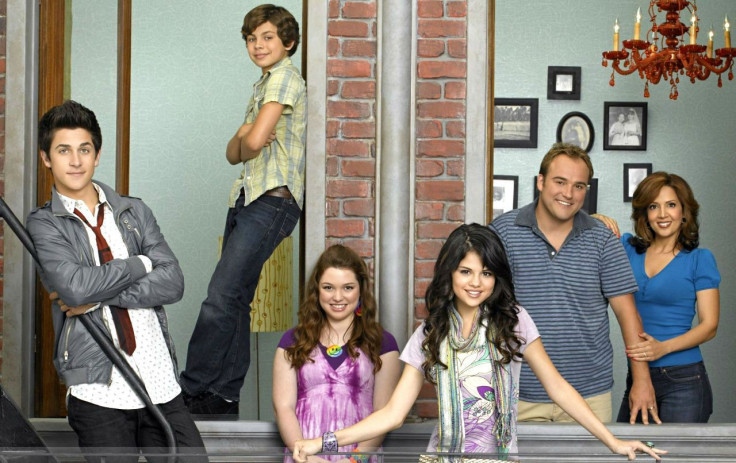 Happy 10th anniversary, Disney Channel's "Wizards of Waverly Place!"
It was on the magical day of Oct. 12, 2007 that the world first met the Russo family. A family that at first look seemed to be like any other cooky family, but in truth, it's that and so much more. Due to the fact that the three children are all wizards, of course.
The series lasted until 2012, with another movie coming out in 2013, and fans followed it the entire way because it was that fun and captivating. Plus, it was the true introduction of Selena Gomez, who played the mischievous teenager Alex on the series. Not to mention the rest of the roles were perfectly cast, as well.
Now that it's been 10 years since the show first premiered and the cast was first presented to the world, let's take a look at what the actors are up to now.
Selena Gomez (Alex)
After the success of "Wizards," Gomez's star status skyrocketed. She entered the music world and has become a bonafide pop star, selling out concert venues around the world, performing songs like "Hands to Myself, " "Good for You," and "Same Old Love."
Besides music, Gomez has continued to act, though she's steered away from TV and more towards movies. She was in 2012's new adult crime-drama "Spring Breakers" with Vanessa Hudgens and Ashley Benson, as well as 2014's music dramedy "Rudderless." Most recently, she played the role of Dot in Netflix's "The Fundamentals of Caring" with Paul Rudd.
Gomez is currently filming a Woody Allen movie in New York City with Elle Fanning and Jude Law and has the third film in the "Hotel Transylvania" franchise coming out in 2018.
David Henrie (Justin)
Henrie has remained fairly under the radar, only taking on projects that he truly feels are right for him, including the sequel to "Paul Blat: Mall Cop" in 2015 with Kevin James. Since then he's been amping up his acting a bit, with more dramatic roles on movies like "Little Boy" in 2015 with Emma Watson.
His film "Warrior Road" comes out in December. He also has the upcoming animation film, "Max & Me," with Ashley Greene and is working on a project with former 'Wizards" co-star Gregg Sulkin at AwesomenessTV.
Jake T. Austin (Max)
Once he wrapped "Wizards," Austin landed a lead role on the Freeform drama "The Fosters," as Jesus Adams Foster, before leaving the show in 2015. Since then, he's voiced the role of Blue Beetle in a few "Justice League" and "Teen Titans" films and shows, as well as voiced the character Alex in 2017's "The Emoji Movie."
He's currently working on the mystery drama "The Valley," which is due out in 2018.
David DeLuise (Jerry)
Consistent is the name of the game when it comes to DeLuise. He worked consistently before "Wizards" and has continued to work consistently after it ended in 2012. From TV movies to TV show guest spots to animated films to dramatic films, DeLuise has been doing it all.
Along with acting, DeLuise has been teaching others to do just that at his celebrity acting school, Actors Giving Back.
Maria Canals-Barrera (Theresa)
Post-Disney Channel, she took a role on a show called "Cristela" with Cristela Alonzo. The series lasted for one season. She's gone on to do some superhero voice acting, as well as a few TV movies. She currently has the TV movie "The Wedding Do Over" set to come out later this year.
Jennifer Stone (Harper)
Continuing to act after 'Wizards," Stone went on to film a few guest roles on TV shows before landing a lead in the Nickelodeon series "Deadtime Stories" from 2013 to 2014. That's when she stopped acting to attend college to try something new, but she's since realized that acting is her true passion and she's returning to the game with a few movies, including the new one she just landed, "Santa Girl," in the lead role of Santa's teenage daughter.
© Copyright IBTimes 2022. All rights reserved.
FOLLOW MORE IBT NEWS ON THE BELOW CHANNELS