'Wizards Of Waverly Place' Creator Reveals What Happened To Popular Girl Gigi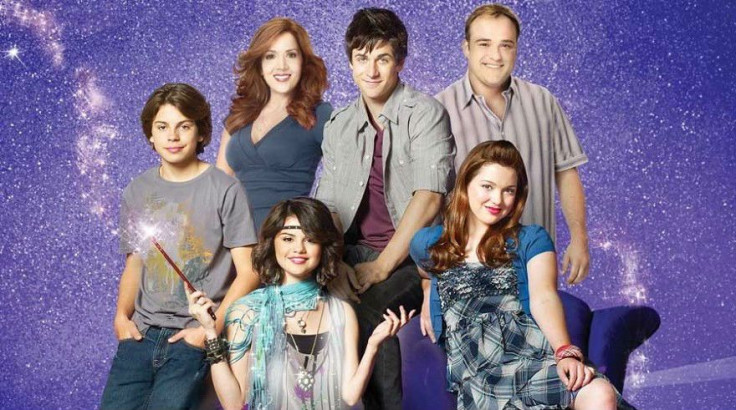 It's been almost 10 years to the day that Disney Channel's "Wizards of Waverly Place" premiered and introduced the world to a new take on the teenage magic theme.
The show lasted for four seasons, had multiple movies and a slew of guest stars over the course of its run from Oct. 12, 2007 to its most recent movie in March 2013. All of that happened thanks to the show's creator, Todd Greenwald, who developed the series and put it together for Disney Channel.
This hit series catapulted Selena Gomez, who starred as teenage wizard Alex, into the spotlight, gave David Henrie (Justin) his own show after years as a side character on "That's So Raven" and was the jumping off point for Jake T. Austin (Max) to land his starring role on Freeform's "The Fosters."
It all started with Greenwald and with the show's pilot episode in 2007, "Crazy Ten Minute Sale." But how did he figure out exactly how to start the series so that it would set it up as the successful show it would go on to become? And what happens to the characters that are introduced in the pilot, like Gigi (Skyler Samuels) and her minions, that only are there for a few episodes before disappearing?
"We approached the story like just a regular teenage girl story and then the magic gives you that little bit extra twist," Greenwald told International Business Times in a lengthy interview in honor of the show's 10th anniversary. "So, this was pretty much establishing the secret, establishing them at school. Harper [Jennifer Stone] doesn't know [the secret], there's this crazy sale, a kid [Alex] wants to be popular, and then Gigi is there and we establish they've been rivals since kindergarten."
Magic was always clearly meant to be the overarching theme of the series, but when it came down to it, the show was about family, friends and growing up. That relatability was what the creator aimed to show fans, but with magic and humor surrounding it to "send it to the next level" and bring it all together.
"We definitely wanted to set up a relatable scenario, like wanting to be popular," Greenwald told IBT. "Another relatable scenario of, I guess, she [Gigi] was a bully, and then that aspirational element of how she [Alex] could then overcome the popularity and bully thing."
In normal Disney Channel fashion, most "Wizards of Waverly Place" episodes try to have some sort of moral of the story for viewers, but Greenwald jokes about how Alex handled Gigi in the pilot, which ended up with Alex "into a tornado and blowing the place up." He's, of course, referring to the crazy scene towards the end of the episode when Alex is inside of a store spinning like a tornado and ruining everything in sight.
From here, Alex dealt with Gigi and her minions a couple more times until they were never seen again after the third episode of Season 2, "Graphic Novel." Within the show, it was never mentioned what happened to these characters, but fan theories on the internet assumed that they were all expelled for being bullies. However, Greenwald teased the truth about their disappearance.
"I'm going to say vaguely that Alex had something to do with her disappearance and the minions, that we never saw," he revealed. "Maybe they're little figurines on her desk somewhere that we never knew about and she'd keep them like fish."
So they didn't vanish at all, they were always in the series, just safely on Alex's desk instead of at school where they could bully her. That sounds very Alex-like.
Stay tuned to International Business Times for more "Wizards of Waverly Place" trivia and behind-the-scenes stories from creator Todd Greenwald.
© Copyright IBTimes 2023. All rights reserved.