Here's What You Need To Do For A Dinner Date With Emilia Clarke
KEY POINTS
Emilia Clarke announced that she will be going out on a date with lucky fans who will donate money to her charity
The money will be spent to help fight the ongoing COVID-19 pandemic
The dinner date will be a virtual one
Are you Emilia Clarke's fan and had always wanted to go on a date with her? Then, we have some good news for you. The "Game Of Thrones" star recently announced that she will be going out on a dinner date with some lucky fans who will be donating money to her "SameYou" charity's relief fund. The relief fund will be used to help battle the ongoing pandemic.
But there's a catch. The dinner date that is being offered by Clarke is a "virtual" one.
The acclaimed star made the announcement by uploading a video on Instagram and noted that she would like to get some help from fans to raise more than $300,000 for the relief fund. She started the video by saying that she has come here with a "little request" and encouraged her fans to donate as much as possible.
"Hi everyone! I am coming at you with a little request. Would you help me? Would you like to help me, please, raise £ 250,000 for SameYou's COVID-19 Relief Fund?" Clarke said.
The "Terminator: Genisys" star further stated that 12 lucky people will get a chance to go on a "virtual date" with her. She further explained that all the 12 lucky winners will be with her via a video call and everyone, including Clarke, will cook dinner and eat it together while discussing a lot of things.
The actress also joked that it would be really interesting to have dinner with some of thelucky ones because she does not know how to "cook."
"How would you feel about having dinner with me? Virtually. What we will do is when you donate, you can click on a link, tick a box, and that will be a randomized selection process, and 12 lucky people will join me virtually [for dinner]. We will put together a store cupboard dinner, together we will cook it, and then we will eat it together. And we will discuss lots of things - isolation, fear, and funny videos, and the fact that I cannot really cook," Clarke said.
The money will be spent to establish a virtual rehabilitation clinic for the people who have recently recovered from a brain injury. This is being done so that they can feel "safe" and the hospital beds can be vacated for those who have been diagnosed with COVID-19.
The news comes 24 hours after James McAvoy donated more than $300,000 to the NHS to provide the essential personal protective equipment to the doctors and nurses working amid the pandemic.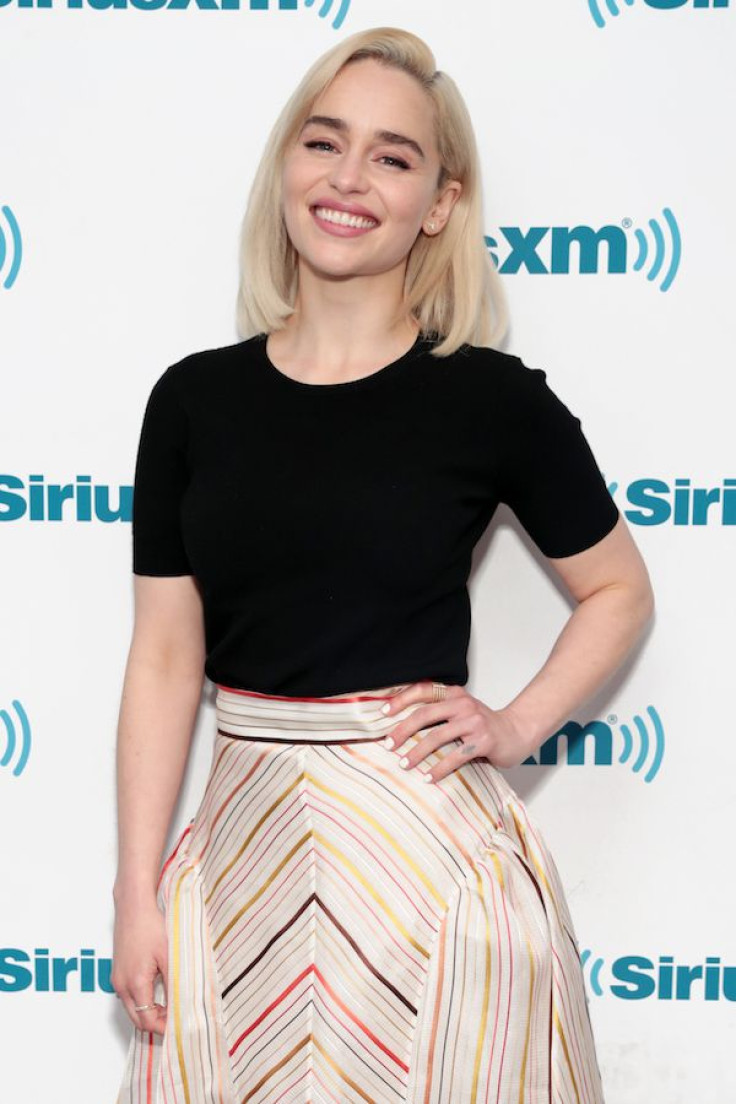 © Copyright IBTimes 2023. All rights reserved.