Here's Why 'Jurassic World 3' Will Bring Back The Original Cast
Colin Trevorrow has finally revealed the reason behind the return of all the three original cast members of the "Jurassic Park" franchise.
Laura Dern, Sam Neill and Jeff Goldblum, who starred in the original "Jurassic Park" movie in 1993, will be reuniting for the upcoming film in their respective roles of Dr. Ellie Sattler, Dr. Alan Grant and Dr. Ian Malcolm.
Speaking with Empire, the 43-year-old director revealed that he always wanted to have the three original franchise stars in the new trilogy, which he believes to be a continuation of the original franchise, but he needed to have some logic behind their return.
The "Safety No Guaranteed" helmer noted that they wanted to have a valid reason to tell the whole world why Ellie, Grant and Malcolm all went to the theme park on the exact same day it was destroyed – again. He also noted that the next film will allow them to be a part of this massive story in an "organic way" and ensured the fans that their legacy will be carried forward with utmost respect.
Trevorrow believes that it is not a third movie in the rebooted franchise, but a sixth installment in the highly popular series. "Emily Carmichael (co-writer) and I call it 'Jurassic Park VI' because it is," Trevorrow said.
The director also explained how most of their planning went into telling the fans how the characters have changed since their last appearance in "Jurassic Park III" which came out in the year 2001. He explained that it is important to tell the new generation who these characters are and how they feel about being a part of history.
"Ultimately, this will be done in collaboration with all the actors. They know and love these characters. We will do it together," Trevorrow concluded.
The previous two films turned out to be a massive success at the box office. "Jurassic World" (2015) accumulated a staggering $1.672 billion at the global box office while its sequel, "Jurassic World: Fallen Kingdom," also surpassed the billion mark ($1.309 billion) worldwide.
As of late, the plot has been kept under wraps and Trevorrow did not spill any beans on the storyline.
The cast of "Jurassic World 3" includes Chris Pratt (Owen Grady) and Bryce Dallas Howard (Claire Dearing) in lead roles.
The film is set to open in theatres on June 11, 2021.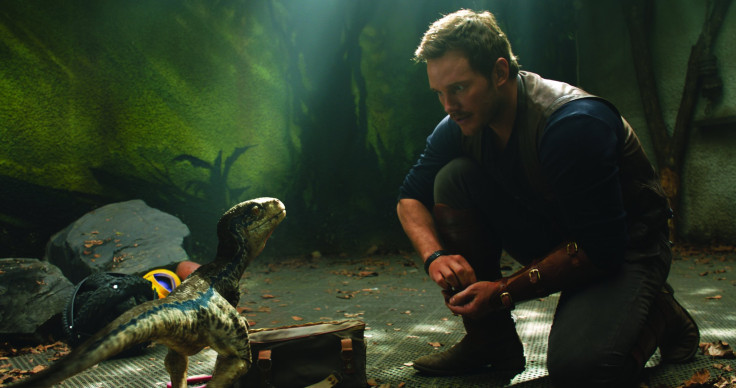 © Copyright IBTimes 2023. All rights reserved.