'Heroes Reborn' Cast: Meet The New Characters With Superpowers In The NBC Reboot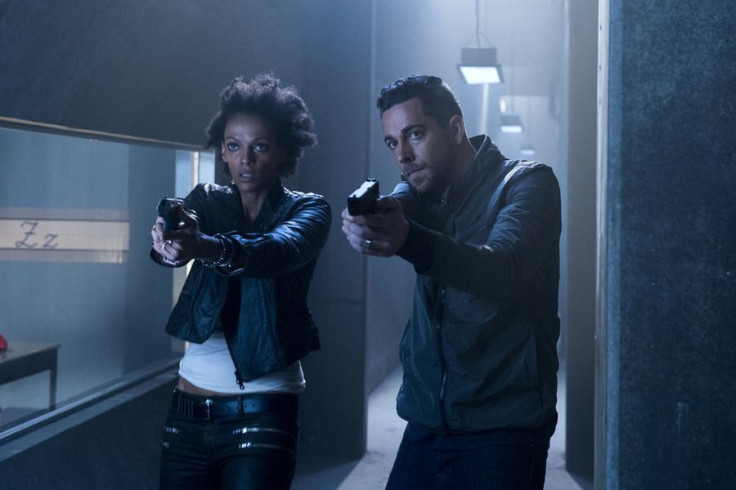 "Heroes" became popular in the mid-2000s thanks to its lovable characters like Hiro Nakamura (Masi Oka) and Claire Bennet (Hayden Panettiere). When "Heroes Reborn" premieres on NBC Thursday, the show will be looking to have that same appeal with new stars. Some characters will be heroes trying to save the world, while others will have different motives.
Some old faces will return for the series, including Noah Bennet (Jack Coleman) and Hiro, but the story will mainly focus on new heroes. Here are a few of the new characters you'll meet in the NBC miniseries "Heroes Reborn."
Tommy (Robbie Kay) - Tommy is an awkward teenager who has a power that scares him. He moves from place to place with his mother and just wants to fit in like everyone else, while also trying to win over a girl from his school.
Luke Collins (Zachary Levi) - Luke is a man on a mission who is targeting evolved humans after he lost his son in a terror attack. Unlike his wife, Luke isn't as bloodthirsty, but killing evos might begin to take a toll on him.
Joanne Collins (Judu Shekoni) - Joanne is a trigger-happy grieving mother who blames evolved humans for the loss of her 9-year-old son. Together Joanne and Luke go about killing as many people with abilities as they can.
Carlos (Ryan Guzman) - A hero of war, Carlos returns home reluctant to be seen as a hero, and often turns to alcohol to suppress those feelings. He will emerge as a different kind of hero following a tragic event.
Miko (Kiki Sukezane) - Miko is originally unaware of her power, but after discovering what it is, she will try to use it to track down her missing father. Miko will also be hiding a secret that will make her a force not to be taken lightly.
Malina (Danika Yarosh) - According to NBC, Malina is a delicate teenager who comes from a sheltered upbringing. She has been told she will be destined for greatness, but only time will tell what her role will be when the heroes try to save the world.
Emily (Gatlin Green) - Kindly Emily is Tommy's love interest. She'll see Tommy for the person he is and could become the friend he's been searching for.
Erika (Rya Kihlstedt) - Erika will be one of the villains on "Heroes Reborn." She's the head of a highly successful tech conglomerate called Renautas, and she has something up her sleeve when it comes to dealing with evos.
Watch the trailer for "Heroes Reborn" below:
The two-hour premiere of "Heroes Reborn" airs Thursday, Sept. 24, on NBC at 8 p.m. EDT.
© Copyright IBTimes 2023. All rights reserved.