Hideo Kojima Hints At Multiplayer Aspect Of 'Death Stranding' In New Update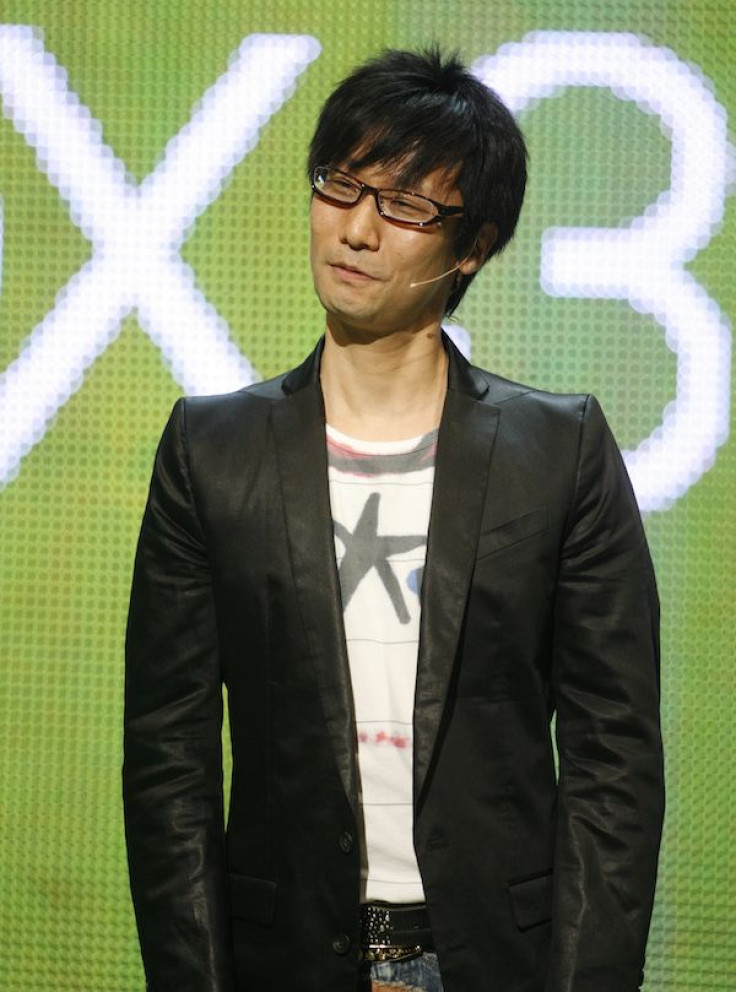 Hideo Kojima has revealed his main goal behind "Death Stranding." Learn more below.
Renowned Japanese video game designer Hideo Kojima is currently developing a new game entitled "Death Stranding." While Kojima and the team behind the upcoming title have already outed several teasers and leaked some details about it, the game is still pretty much shrouded in mystery. Interestingly, Kojima has outed his main goal in creating such a game, and he may have also hinted at the multiplayer facet of "Death Stranding."
Kojima's Goal
This week, Kojima penned an article for Rolling Stone in which he discussed the rise of a new kind of war movie in the cinematic industry. However, he just used this to make a point as to what he is envisioning for his upcoming action game for the PlayStation 4 console.
"Fifty-five years have passed since the creation of the early video game 'Spacewar!,' but video games are still primarily players with sticks fighting each other. They cannot break the curse of using sticks to keep evil away, or defeating enemies. I want to change this," Kojima wrote.
"It's time for humankind to take the rope in hand. We are ready for a game not based on competition, but on the rope that will bring good to the player and make connections. We don't need a game about dividing players between winners and losers, but about creating connections at a different level. My current project, 'Death Stranding,' aims to fulfill this goal," he added.
Kojima went on to say that he hopes to offer a new type of gaming experience to players without changing the essence and fun that's unique to video games. Speaking more about the new experience he is aspiring for, he said that the interactive nature of modern games will allow this experience to be deeper than what movies and other media could offer.
Multiplayer Hint
As expected, Kojima did not directly spoke about "Death Stranding" in his new update for his fans. However, many who have read his piece were quick to grasp that the designer may be hinting at cooperative multiplayer all along.
Some fans gave their two cents on what Kojima revealed in his article. One user with the handle Peanlocket opined that when Kojima said that "we don't need a game about dividing players between winners and losers," he could be implying that there will be some sort of player interaction in the game, and this could be the core focus of the gameplay.
Some were also eager to point out that what Kojima was referring to when he mentioned a new gaming experience could actually end up to be very similar to what "Minecraft" is offering now. Mojang's sandbox video game after all does not really follow the typical "win or lose" gameplay of many titles on the market. Instead, it allows players to do co-op activities like building things, exploring and adventuring together in a shared world.
Confirmed Details
Though Kojima's article has been nothing but cryptic, there are already details about "Death Stranding" that have been confirmed in the past. For example, there's the information that the Kojima Productions' title will be published by Sony for the PS4 in 2019. Nonetheless, it was also confirmed during E3 2016 that the game will later on be released for the PC platform, as per Trusted Reviews.
The published teasers for the game have already revealed that "The Walking Dead" actor Norman Reedus, "Hannibal" alum Mads Mikkelsen and Mexican film director Guillermo del Toro are all part of the game. During a panel at PlayStation Experience 2016, Kojima revealed that his new game will use the Decime Engine, which is the same technology that's powering "Horizon: Zero Dawn" on the PS4.
Meanwhile, during the Tokyo Games Show this year, Kojima announced that "Death Stranding" will be an open-world action game with online gaming elements. At the same time, Kojima also stated that the title's gameplay and storytelling will go beyond genre conventions.
© Copyright IBTimes 2023. All rights reserved.