High School Gives Away Handguns, Shotguns And AK-47 As Part Of Raffle
KEY POINTS
The handguns and riffles were raffled off as part of a month-long fundraiser
Video clips from the raffle were posted on the school's Facebook page
It is unclear whether the school conducted background checks on the winners
Madison, Florida -- A Florida high school has raffled off handguns, shotguns and an AK-47 as part of a month-long campaign to raise funds for itself.
James Madison Preparatory High School, a charter school in Madison, conducted the raffle that gave away "30 chances at 30 prizes in 30 days."
Raffle entrants could purchase tickets for $100 each and get a chance to win fishing and hunting gear and firearms, which included handguns and semi-automatic rifles, according to Insider.
The grand prize giveaway was a Browning A5 Sweet Sixteen, a semi-automatic shotgun valued at around $2,000.
"Must meet all federal and state regulations," the flyer put out by the high school noted.
The school had briefly paused the raffle following the mass shooting at Robb Elementary School in Uvalde, Texas, that claimed the lives of 19 children and school teachers.
The grand prize was then raffled off Wednesday, which marked the end of the fundraiser. The school announced the winners in a Facebook livestream.
"Everyone needs a Remington 97," a man said while Patrick White, James Madison Preparatory High School's assistant principal, pulled out names from a tumbler full of paper slips in the livestream that was posted on the school's Facebook page Thursday.
While describing a revolver that was being raffled off, the man in the video said, "Every country boy needs this under the front seat of his truck."
In another Facebook video posted Wednesday, White said, "It's all about the kids."
Though the school said proceeds from the raffle would benefit itself, it did not disclose details on how the funds would be used.
It is also unclear whether the school conducted any background checks on the winners. However, transfers and unlicensed sales of firearms reportedly do not require background checks in the state of Florida. Only licensed sellers are expected to carry out background checks.
"Giveaways like this emphasize the need for background checks on all gun sales and transfers," Nancy Fry, a volunteer for the Florida chapter of Moms Demand Action in Broward County, told Tallahassee Democrat.
"This giveaway does not promote safe gun ownership, which should go hand in hand with hunting and with sport shooting," Fry added. "This is just an unnecessary abdication of a school's duty to keep their students and community safe."
According to the outlet, Mark Akerman, the school's principal, clarified in an email Wednesday evening that the raffle items were owned by a local sporting goods store. Winners were reportedly required to meet all state and federal requirements, which included background checks.
The principal also noted that none of the raffle items were ever present on the school's premises.
"We take school safety extremely seriously at James Madison. Since its inception, the safety and security of our students and staff has always been our priority," he wrote.
Akerman said the fundraiser has helped the school buy interactive boards and laptops in the past.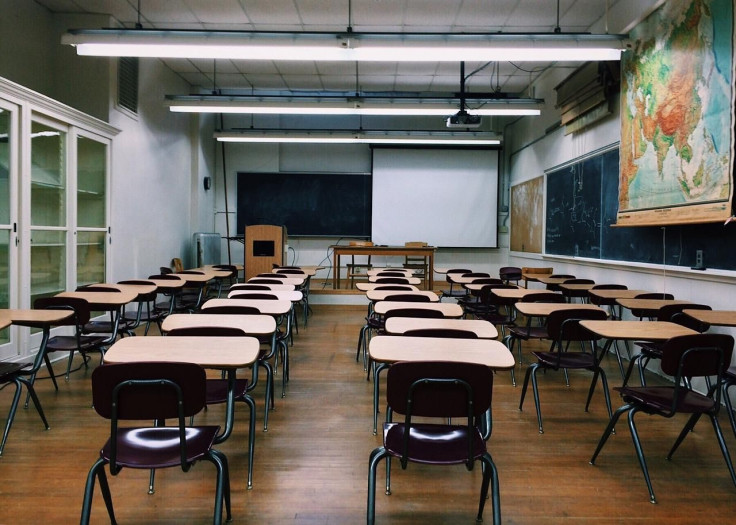 © Copyright IBTimes 2023. All rights reserved.