High School Principal, Resource Officer Being Removed After Anti-LGBT Discrimination Allegations
After several former and current students complained about facing anti-LGBT discrimination from administrators at the North Bend High School, Oregon, the district reached a settlement in a lawsuit filed by the American Civil Liberties Union (ACLU).
In a press release on Monday, the ACLU said part of the settlement includes the condition that the principal, Bill Lucero, as well as school resource officer, Jason Griggs, be removed from the posts.
It also required the district to work with the ACLU of Oregon to create policies and training to prevent future discrimination. In addition, the district was to remain under the Oregon Department of Education's oversight for the next five years, the World Link reported.
Among the students who stepped forward with complaints were Liv Funk and Hailey Smith. Before the case caught the ACLU's attention, the complaint was registered at Willamette University College of Law, where students run a legal clinic.
A letter written by Funk was published on ACLU's website on Monday, where the high school student recounted the discriminatory torture she had to endure at the hands of both her peers as well as the teachers and school officials after she came out before her sophomore year.
In a particular incident, she describes how she was physically assaulted by a student on a road leading away from the school. Two male students were using anti-LGBT slurs and when Funk told them that they were being offensive, one of them hit her ankle with his skateboard. As Funk tried to prevent another attack, he smashed the skateboard on her right hand.
Her hand was so badly hurt that her mother had to rush her to a doctor immediately. Funk said she was scared of reporting the incident to the authorities at her school, but, she eventually told the school resource officer what had happened.
"I spoke with the school resource officer and gave him a rundown of what happened. His response was stunning, but not surprising in hindsight. He said that if I'm going to be an open member of the LGBT community that I should prepare for things like this. The officer said that being gay was a choice, and it was against his religion. He said that he had homosexual friends, but because I was an open homosexual, I was going to hell," Funk wrote.
She also said that she was skeptical about telling her high school principal as she had heard that he had forced one of her friends, who was bisexual, to read the bible. She also had little faith in him actually taking any action since she had reported a number of discriminatory instances she had faced in the past and the principal did not do anything.
"I told the principal about the incident and the officer's response, but he chose to ignore it. The principal's rationale was that what the boys did to me happened a few yards from school property. That was confusing. I know a bunch of my friends had gotten in trouble down on that path for smoking or other things. The principal chose not to take action when it was an assault for being gay, but for any other reason, he was happy to step in," Funk wrote.
The lawsuit was a landmark win for the LGBT community, the ACLU said. "This is a tremendous achievement for our clients and all the current and future students of North Bend," Mat dos Santos, legal director at the ACLU of Oregon, said. "It sends a clear message to everyone at the district: If you break the law by discriminating against LGBTQ students or engaging in religious proselytization at school, there are serious consequences."
Funk, who is graduating in June, hoped the victory will finally instill "positive change in this school district."
"I want what happened at North Bend to remind the country that public schools should be safe places for students in every way. If you are being discriminated against by staff or students at any public school, or anywhere, I want you to know that what's happening is not ok and you're not alone," she wrote.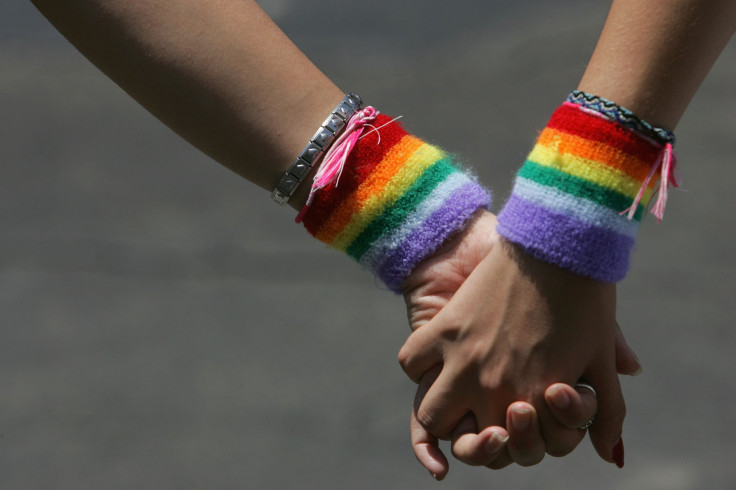 © Copyright IBTimes 2023. All rights reserved.