Highland Park Shooting Victim Update: Child Left Paralyzed And In 'Constant Pain' Amid Recovery
More than a month after the deadly mass shooting at the Fourth of July parade in Highland Park that left seven people and several injured, one of the victims is still suffering from the wounds sustained from the attack.
An 8-year-old boy, Cooper Roberts, was left paralyzed after a shooter opened fire on the crowd at the parade. Since then, the boy's family has shared updates about his condition.
In a statement on Tuesday, Roberts' family said the child is still in "constant pain" as he slowly recovers from his wounds.
"There are layers upon layers of cruelty with being shot by a sniper. Most people don't witness the grueling aftermath of surviving these devastating wounds," the family said.
"He's an 8-year-old boy who feels hopeless, sad, and angry as the reality of his life is setting in."
A spokesperson for the family revealed Roberts, who has undergone numerous surgeries, spent nearly a month in pediatric intensive care before he was transferred to a rehabilitation facility.
"He is on a constant IV drip of antibiotics to ward off infection, has swelling that obscures the full internal picture, and suffers stomach pain as his body relearns to process mainly liquid food. He remains on heavy painkillers," the statement read.
Roberts continues to struggle to eat some solid foods and often feels "full and nauseous" after a bite or two.
"He (is) starting to recognize the severity of his limitations as he participates in daily rigorous physical and occupational therapy maneuvering around two ports, a (catheter) line, and three tubes coming out of his body."
Roberts' family has been restricted to visiting him once a week due to COVID-19 restrictions.
While Roberts is anticipating the moment he can return to school alongside his twin brother, his family remains concerned about how the reality of his situation will affect his mental health.
"It is very hard to convince Cooper that he will be happy again," the family said.
"Of course, we are beyond grateful for his survival, and we know others weren't as fortunate, but we want people to know his path/our path will be a very long and hard road."
Following the shooting, a GoFundMe account was created to help support the family. It has since raised over $1.9 million of its $2 million goal.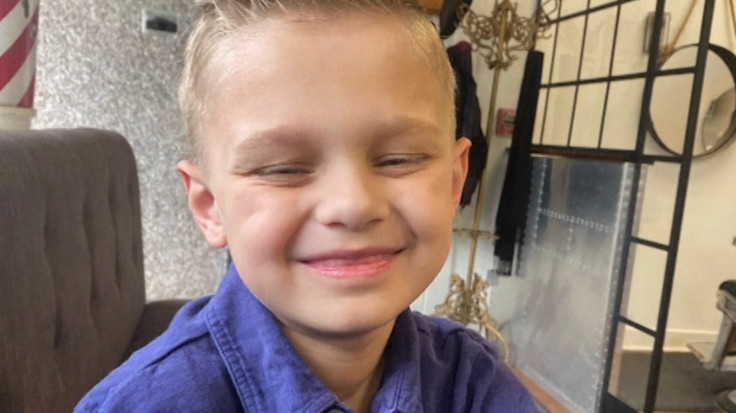 © Copyright IBTimes 2023. All rights reserved.