Highly Contagious COVID-19 Variant Is Spreading Rapidly In US: Report
KEY POINTS
The B.1.617.2 variant has been reported across 46 US states
The WHO recently named the B.1.617.2 variant as 'Delta'
A study showed the variant is 50% more contagious than the B.1.1.7 variant
The highly contagious B.1.617.2 variant of COVID-19, first detected in India, is now rapidly spreading in the United States, new data shows.
A new report published Tuesday by Outbreak.info showed that the B.1.617.2 variant, referred to as "Delta," now makes up 8% of all reported new infections in the U.S. The B.1.617.2 variant accounted only for 1% of new cases at the start of May.
The data also revealed that the variant has been detected in over 1,300 sequences in the U.S. and reported across 46 states.
The new report comes after the World Health Organization classified "Delta" as a variant of concern, which means it requires heightened tracking and analysis. It was initially labeled a "variant of interest" until one study suggested that the B.1.617.2 variant could be 50% more transmissible than the B.1.1.7 "Alpha" variant first detected in Britain.
"There is some available information to suggest increased transmissibility," Maria Van Kerkhove, WHO technical lead on COVID-19, had said.
The B.1.617.2 variant is said to be behind the devastating second COVID-19 wave in India. Officials have reported more than 330,000 deaths, but experts believe the toll could be higher. The variant had contributed to an unprecedented surge of COVID-19 cases and hospitalizations, leading to oxygen shortages in hospitals across India.
Recent footage of a hospital in Mayurbhanj district of the Indian state of Odisha showed several patients naked in their beds or collapsed on the floor while waiting for medical attention.
The video, which was allegedly shared by a relative of a COVID-19 patient who died at the hospital, also showed some patients lying under a washbin and near a toilet while waiting for staff nurses.
"… No bed-sheets, pillows are provided to the patients. Oxygen services seem to be a dream here. No nurses, doctors are attending or treating the patients," the attendant said, according to Odisha TV.
The hospital has since denied the allegation of negligence.
Recently, a study conducted by Public Health England (PHE) found that Pfizer and AstraZeneca COVID-19 vaccines are highly effective against the B.1.617.2.
It said that the Pfizer vaccine had an efficacy rate of 88% against symptomatic cases of COVID-19 caused by the variant two weeks after the second dose. On the other hand, two shots of the AstraZeneca jab were found to be 60% effective against the B.1.617.2 variant.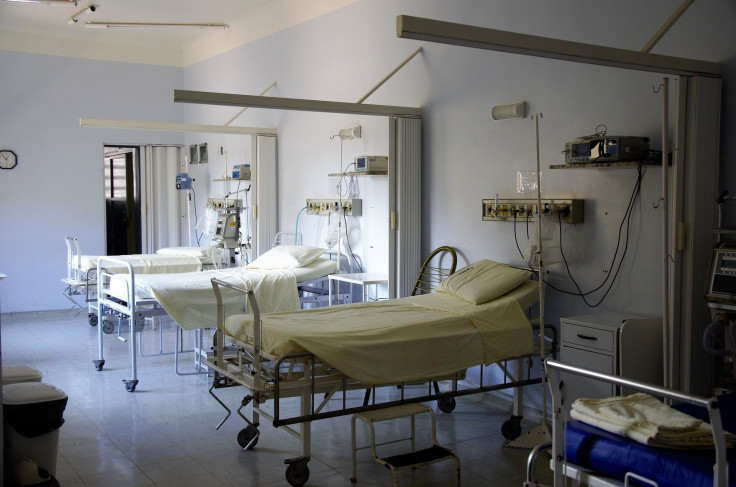 © Copyright IBTimes 2023. All rights reserved.