Hillary Clinton Email Update: 'Tens Of Thousands' Documents Found By FBI, Will Be Released By State Department: Report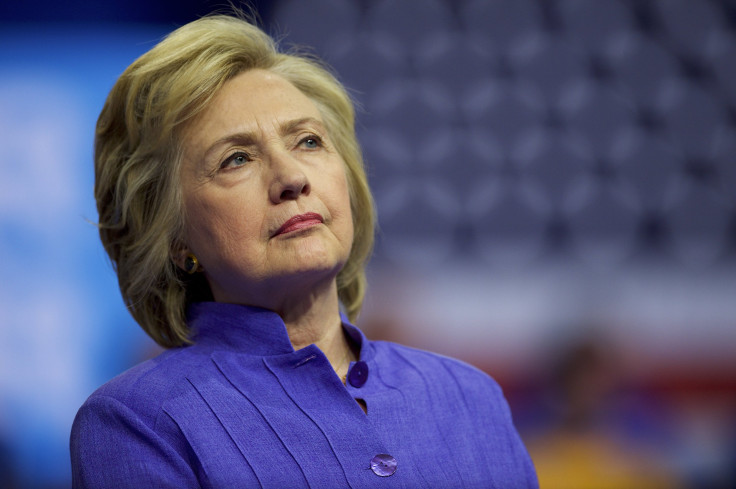 The United States State Department could release thousands of new Hillary Clinton emails before the November presidential election, the Washington Post reported exclusively Monday.
The documents were uncovered during the FBI's inquiry into the Democratic presidential candidate's use of a private email server during her tenure as secretary of state. After deleting her personal messages, Clinton turned over about 55,000 pages of emails to the government — which then released them to the public. FBI director James Comey ultimately determined that though she'd been "extremely careless," he could not "find a case that would support bringing criminal charges on these facts."
But the FBI also found about 15,000 documents during its investigation that had not been mentioned by Clinton's lawyers, according to the Post. Judicial Watch, a conservative watchdog group, filed a lawsuit pressing the State Department to publish the 15,000 documents, and both groups are now working to get out the new messages.
The Hill reported that the State Department said at a Monday hearing it was "prioritizing" the process of sorting through the documents before putting them online.
Tom Fitton, the president of Judicial Watch, told the Post that attorneys have discussed pushing out the emails in October. The Post noted that some of the documents could be attachments or copies of messages already released.
"The American people will now see more of the emails Hillary Clinton tried to hide from them," Fitton said in a news release from last week.
On Friday, Judge Emmet G. Sullivan decided that Clinton will have to respond to questions about her email from Judicial Watch in writing before Oct. 14, ABC News reported. Clinton's campaign rebuked the group, which had wanted to depose the candidate in person, in a statement.
"Judicial Watch is a right-wing organization that has been attacking the Clintons since the 1990s," it said. "This is just another lawsuit intended to try to hurt Hillary Clinton's campaign, and so we are glad that the judge has accepted our offer to answer these questions in writing rather than grant Judicial Watch's request."
Clinton's rival, Republican nominee Donald Trump, had already reposted the Washington Post article about the new documents on his campaign website Monday.
© Copyright IBTimes 2023. All rights reserved.