Hillary Clinton Endorsements 2016: Lilly Ledbetter, Equal Pay Fighter, Lends Support On Fair Pay Act Anniversary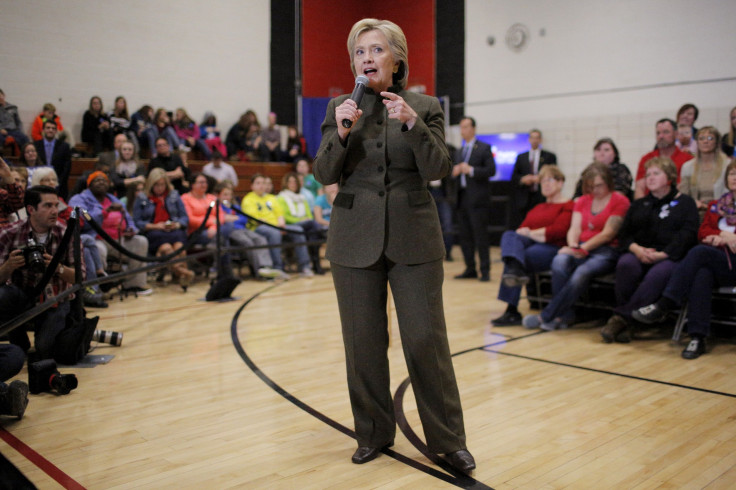 Hillary Clinton on Friday received the endorsement of Lilly Ledbetter, the woman whose lawsuit sparked federal legislation making it easier for women to challenge employers over unequal pay, the Washington Post reported. Friday is the seventh anniversary of the Lilly Ledbetter Equal Pay Act, which was the first law President Barack Obama signed after taking office in 2009.
Ledbetter described Clinton as a "fierce and uncompromising champion for women, for basic fairness, and for opportunity for everyone," the Washington Post reported.
The presidential endorsement is likely a meaningful one for Clinton, as she often talks about the need for equal pay on the campaign trail. Frequently, she mentions Ledbetter's story and reminds her audiences that women typically make about 80 percent of what men get for equal work.
Ledbetter filed her gender discrimination lawsuit after she worked for Goodyear Tire and Rubber for nearly 20 years and then found out that she had been making $500 to $1,500 less per month than her male colleagues. The Supreme Court eventually ruled against her because she missed the small window of time the law allowed for pay discrimination challenges.
"I was being paid significantly less for the same job — less than I deserved and less than my family needed," but wasn't aware, Ledbetter wrote in an essay that will be released by the Clinton campaign later Friday, according to the Post.
Obama's 2009 law greatly extended the amount of time that lower paid workers — who are often women — have to challenge their employers. Clinton co-sponsored this law while she was a senator, and Ledbetter mentioned that connection in her endorsement statement.
"Under this law, no one else will ever have to accept the gender discrimination I faced without the chance to challenge it in court," Ledbetter wrote.
Hillary Clinton Presidential Candidate Profile | InsideGov
Still, the gender pay gap in the United States is getting worse, the World Economic Forum found in November. The U.S. ranked 74th in wage equality among 145 countries last year, while the year before it was 65th.
"We have got to have equal pay for equal work," Clinton said Thursday while campaigning in Iowa, the Post reported.
The Democratic front-runner is expecting a very close race in Iowa against her main opponent Vermont Sen. Bernie Sanders, and the two remain neck-and-neck in the polls just days ahead of the caucuses. Clinton has typically led Sanders among support from women, and this demographic will be important if she is to win in Iowa on Monday.
Obama is also taking advantage of the anniversary of Ledbetter's namesake law Friday to propose a new rule that will require companies with 100 employees or more to report pay data by gender, race and ethnicity, which his administration says will help identify pay disparities and identify areas for further investigation.
© Copyright IBTimes 2023. All rights reserved.