Hillary Clinton Gave Shocking Response When Asked Why She Attended Donald, Melania Trump's Wedding
KEY POINTS
Hillary Clinton gave a surprising response when asked why she attended Donald Trump's wedding
Donald Trump admitted to using Bill and Hillary Clinton for his business
Donald Trump and Hillary Clinton are feuding
Hillary Clinton and Bill Clinton attended Donald Trump and Melania Trump's wedding in 2005. At that time, the POTUS and the former first lady still haven't competed for the same position at the Oval Office.
Still, a lot of people were surprised, if not confused, why the Clintons were at the Trumps' wedding. During an interview after the lavish event, Hillary gave a shocking response when asked why she was there.
"I happened to be planning to be in Florida and I thought it would be fun to go to his wedding because it is always entertaining. I didn't know him that well," she said.
However, the POTUS had an entirely different response when asked why he invited the Clintons to his third wedding. Trump said that he urged Hillary to be there, and she had no choice but to attend because of the POTUS's contributions to the Clinton Foundation.
During his interview with People years later, the president confirmed that he and Hillary are no longer friends. He also said that he tried to maintain a friendly relationship with Hillary and her husband because he wanted to use them to his advantage.
"I was friendly with her when I was a business person because it was to my advantage to be friendly. When you are in business, you have to be friendly with everybody. Republican, Democrat, secretary of state. But no, I haven't spoken to her in a long time," he said.
In 2016, the POTUS and the ex-FLOTUS came face to face when they campaigned in the presidential elections. The votes were in favor of Melania's husband. Since then, Trump and Hillary's relationship has become even more strained.
Just this week, the former first lady claimed that nobody likes Bernie Sanders. Upon hearing her statement, Trump fired back by saying that nobody likes Hillary.
While speaking with Fox Business Network, the POTUS said that Hillary lost in the 2016 elections because nobody liked her.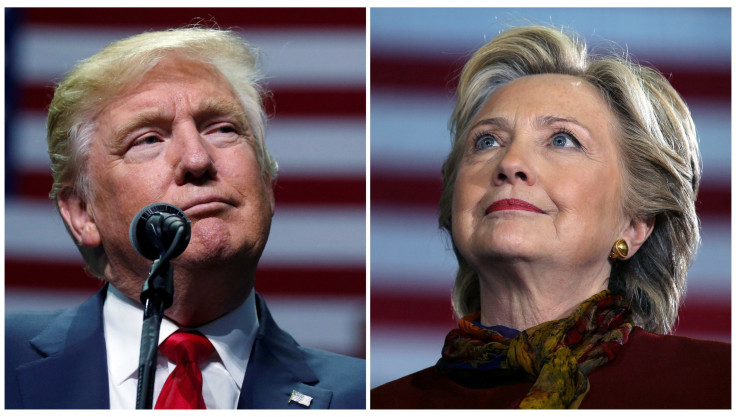 © Copyright IBTimes 2023. All rights reserved.