Hillary Clinton Speech: Apprenticeship Proposal For Youth Unemployment Unveiled During South Carolina Visit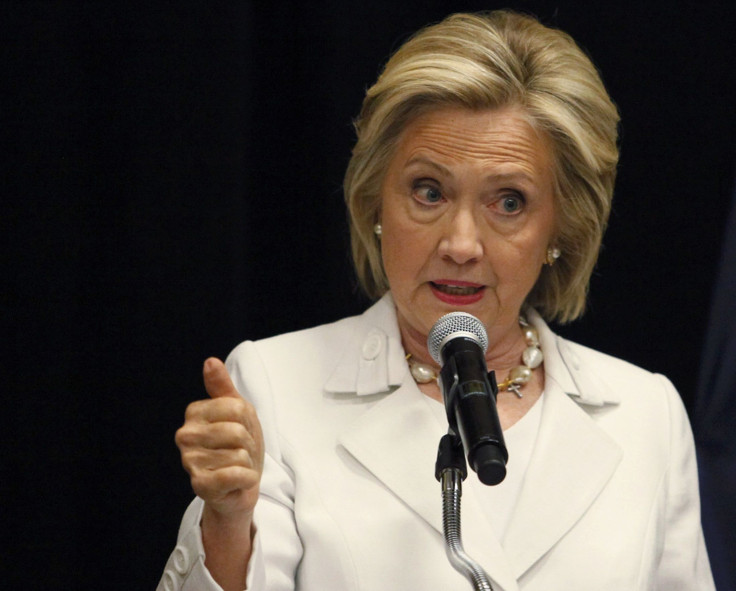 Democratic presidential candidate Hillary Clinton on Wednesday unveiled her proposal to provide businesses with tax credits for hiring apprentices during a speech in South Carolina. The former secretary of state called for a $1,500 tax incentive for every apprentice hired in a plan she said would help raise wages and fight youth unemployment.
"This is about building our economy from the bottom up," Clinton said in a speech at Trident Technical College in North Charleston, S.C. "We have a long history of apprenticeships in our country. When employers invest in on-the-job training, workers are more productive and businesses are more profitable. This is one of those economic strategies that's win-win for everybody."
The proposal is modeled on a 2014 bipartisan bill in the U.S. Senate that proposes granting businesses a $1,500 tax credit for hiring apprentices under the age of 25 and $1,000 for those 25 and older, officials with her campaign told Reuters. The bill's supporters, including Sen. Cory Booker, D-NJ, and Sen. Tim Scott, R-SC, have said that the proposal could create about 400,000 positions in order to help meet U.S. demand for skilled labor.
"Many employers explain the reason for their unfilled jobs as a lack of available trained workers," read a release from Scott and Booker about the bill in 2014. "Apprenticeships are a proven way to help people develop in-demand skills and to meet the needs of employers.… Studies show that apprenticeships are a wise investment for both participants and the U.S. government: Individuals who complete registered apprenticeship programs earn over $240,000 more over their careers than people who did not participate in such programs."
With the youth unemployment rate remaining at about 8 percent, the need for programs that address the problem will be a priority for any presidential candidate. There is also a political benefit to addressing concerns relevant to younger voters: Millennial voters are expected to constitute as much as one-third of the electorate in 2016.
© Copyright IBTimes 2023. All rights reserved.
FOLLOW MORE IBT NEWS ON THE BELOW CHANNELS