Election 2016: Hillary Clinton Balances Wall Street Ties With Attacks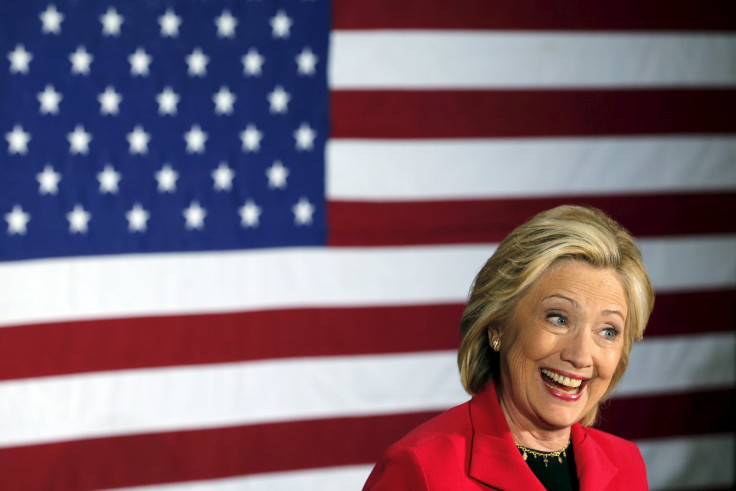 WASHINGTON -- Hillary Clinton is making bashing Wall Street and hedge fund managers part of her campaign message. But she doesn't have to go far to find folks who work in the industry. Both her daughter and son-in-law have worked in the financial industry. Son-in-law Marc Mezvinsky still does. Plus, the Clintons made a good deal of money since leaving office, investing book and speaking profits to reap millions.
And those conflicting images are playing out across her campaign.
She's loudly and proudly taking swings at Wall Street. "You see corporations making record profits, with CEOs making record pay, but your paychecks have barely budged," she said Saturday in her announcement speech. "While many of you are working multiple jobs to make ends meet, you see the top 25 hedge fund managers making more than all of America's kindergarten teachers combined. And, often paying a lower tax rate."
And it's not just using hedge fund managers as a shorthand for wealthy people to push her populist message. In April, Clinton got specific at a town hall meeting, saying hedge fund managers shouldn't be able to conduct "trading for the sake of trading" just to make a profit. "Maybe we should not let that go on because that is unfortunately kind of at the root of some of the economic problems that we all remember from '08," she said.
It seems to be a direct response to the concerns that she's hearing from within her own party. Liberals have long expressed concerns Clinton is too cozy with Wall Street. Clinton, no doubt, will take in a sizeable amount in campaign donations from the financial sector. Sen. Elizabeth Warren, D-Mass., has been one of the most vocal Wall Street critics -- a position that stoked calls from the left for her to run for president despite repeated insistence she isn't interested.
Clinton's relationship to Wall Street already has become a favorite jab on the campaign trail. Democratic challenger Martin O'Malley likes to point to out Clinton has the backing of Goldman Sachs CEO Lloyd Blankfein. Sen. Bernie Sanders, D-Vt., who is also running, talks frequently about the need to reign in Wall Street.
Clinton is enjoying historically high levels of support and popularity within her own party. But after having started 2008 on top only to lose to then-first-term-Sen. Barack Obama, Clinton doesn't appear willing to take anything for granted. And she's trying to make sure she doesn't let the skepticism grow.
She attempted Monday to address the criticism she isn't positioned to run a populist campaign that takes digs at Wall Street. Joe Scarborough, former Republican congressman and MSNBC host, called it the best response Clinton hasn't given so far on the campaign trail.
"I've been saying pretty much the same thing since I was a college student," Clinton said at a campaign stop in New Hampshire Monday. "I'm proud of my progressive credentials and experiences and accomplishments. And I am waging a campaign about what I think is best for the country, and it's going to be up to the American people to draw their own conclusions."
There may be little downside to Clinton's anti-Wall Street rhetoric. Republicans and independent voters are increasingly less enthusiastic about the financial industry. One need only look to the tea party opposition to the Export-Import Bank to see that conservatives are taking increasingly anti-Wall Street positions.
There is no winning for Republicans if it becomes a battle between one pro-Wall Street party and another against it. Mitt Romney, who made his millions in venture capital, could never escape the caricature that he was out of touch with average people.
Plus, Clinton probably isn't losing any support in the financial industry. "It's just politics," one Democratic hedge fund manager told Politico.
© Copyright IBTimes 2023. All rights reserved.