Hillary Clinton Turns Over Home Email Server To FBI Officals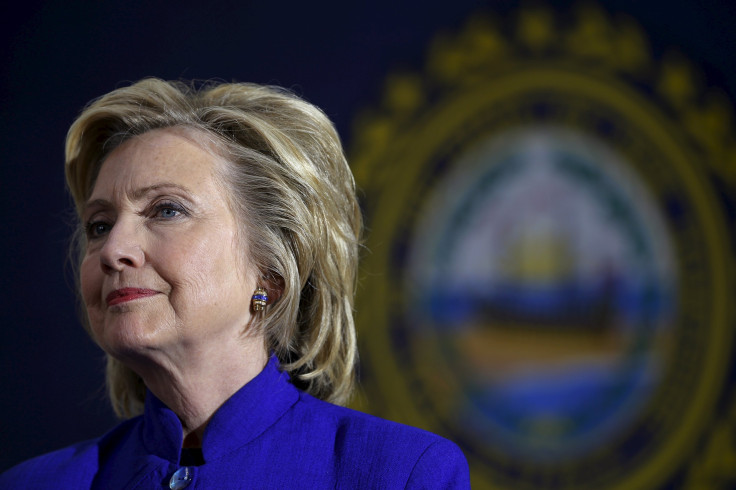 Following months of criticism, Democratic presidential candidate Hillary Clinton instructed her attorney to turn over her private email server and thumb driver to the Justice Department, reported CNN. Clinton has been under fire for using her private email address to conduct affairs that entailed highly sensitive information during her tenure as secretary of state.
Clinton's attorney, David Kendall, gave the emails to the FBI after they determined that he could no longer remain in possession of the classified information, despite that the State Department had previously stated that this was permissible, a U.S. official told Fox News.
The FBI retrieved at least two thumb drives containing around 30,000 work-related emails according to the official. Clinton destroyed thousands of other emails that she determined were unrelated to her official duties as secretary of state.
"She pledged to cooperate with the government's security inquiry, and if there are more questions, we will continue to address them," her spokesman Nick Merril told CNN Tuesday evening, adding that she has "has worked with the State Department to ensure her emails are stored in a safe and secure manner."
There is no evidence to suggest that she used encryption to shield the emails from foreign intelligence services, Fox News reported.
"We will follow the facts wherever they lead, to include former aides and associates, as appropriate," said Douglas Welty, a spokesman for the State Department's inspector general.
U.S. Sen. Charles Grassley (R-Iowa) said the inspector general of the intelligence community met with senior members of Congress Tuesday to report new details about the emails, two of which were deemed "Top Secret, Sensitive Compartmented Information." This is one of the government's highest security classifications.
"Both the State Department and Intelligence Community inspectors general should be looking into the staff use of the Clinton private server for official State Department business. This means giving both inspectors general access and custody of all emails that haven't already been deleted," Grassley said. "From what is publicly known, it appears that the investigation thus far has focused so much on the former secretary of state, that it's gotten lost that high-level staff apparently also used this server too."
© Copyright IBTimes 2023. All rights reserved.