Holiday Cocktail Dresses 2014: Christmas Party Clothes That Will Impress Santa, Your Uptight Aunt And Your Office Crush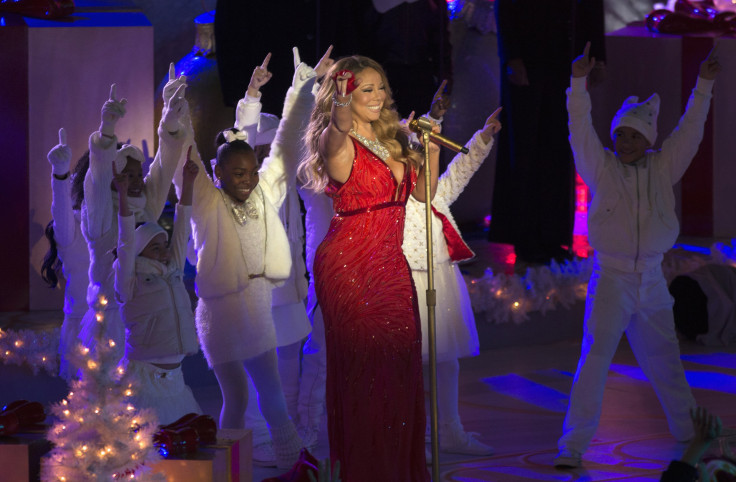 Holiday parties are not the time to bust out that chaste black party dress hanging in the back of your closet. Christmas, New Year's Eve and other festive winter celebrations demand a little more dazzle and style. With a full calendar of family gatherings, professional happy hours and house parties demanding your attention this month, finding the perfect cocktail dress to wow everyone from your uptight aunt to your office crush is imperative.
Always consider the tone of the event when getting dressed. An office party, for example, is a prime opportunity to show your fellw cubicle drones your more creative side, but revealing more flesh isn't necessarily a good idea. Cocktails with your friend's art school buddies, however, could be the best occasion to don your shortest hemline. For those looking to go big without spending too much cash, a dress rental service like Rent the Runway might be the answer. A classic silver, gold or red cocktail dress will rarely lead you wrong.
"Going to a party, you want to feel special, a departure from every day, and a little outside of your comfort zone," designer Rosie Assoulin told the New York Times.
Holiday cocktail dresses tend to fit into three categories:
1. Sparkly and bold. This Needle & Thread cocktail dress with gold sequins and silver beads covers all your sparkly needs. A one-shoulder, metallic gown, like this one from Banana Republic, is sure to stand out in a sea of black and red cocktail dresses. For something even more daring, there are few dresses that can compete with allover sequins, a double V-neckline and a bow back accent, like this Forever 21 pick. A more sporty option is this gilded chevron dress from J. Crew.
2. Red and seasonal. A sheer top can improve your chances of getting the perfect smooch under the mistletoe. A one-sleeve lace sheath dress, like this one from Nordstrom, could work for both family and more professional parties. A double-zip shift dress from J. Crew is a cool alternative to the typical holiday party attire. Altuzarra for Target's capsule collection offers a budget-friendly choice with gold sequins at $27.50.
3. Classic black. This go-to color for nighttime apparel doesn't have to be boring. Go for a black dress with an embellished neckline, like this one from Forever 21. An asymmetric shirt dress is a must for hipster gatherings, while this Kate Moss for Topshop dress features crystal-embellished cutouts for when nothing but pure flirt will do.
© Copyright IBTimes 2023. All rights reserved.