Holiday Gift From TSA: New Airport Security Policies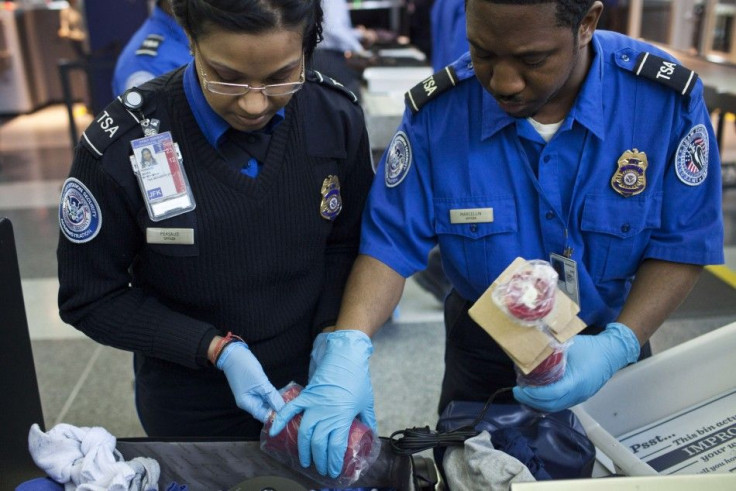 'Tis the busiest season for air travel with an estimated 5.6 million Americans planning to fly over the Christmas and New Year's holiday. What many are unaware of, however, is that there are several new airport security policies in effect this year. Call them a Christmas gift from the Transportation Security Administration, or TSA.
The biggest changes will affect the youngest and oldest travelers. Children 12 and under, for example, will no longer have to take their shoes off when they go through security. Moreover, to minimize the need for pat-downs, children are allowed to go through metal detectors and body scanners several times to clear any alarms.
As always, TSA officers are not allowed to separate children from their parents or guardian, and travelers with small children can take more than 3.4 ounces of liquid, including breast milk, juice or medicines.
After several high-profile incidents involving elderly passengers detained at security, the TSA has changed its screening policies for those 75 and older to be more like those for children. The elderly no longer need to remove their shoes, can go through security without removing any light jackets, and can go through metal detectors and body scanners several times to clear any alarms.
The changes for children and the elderly are designed to help the TSA target passengers who might represent a relatively bigger risk than the general population. Similarly, the TSA's program for low-risk frequent travelers, called "TSA Pre Check," is now available in more than 35 U.S. airports for active duty service members, airline crewmembers and frequent air travelers of a limited number of airlines, including Delta Air Lines, United Airlines, American Airlines and Alaska Airlines.
Travelers enrolled in the TSA Pre Check program do not need to take off their shoes or belts at security, and they can keep computers inside bags and can go though the screening process without taking off light jackets.
John Pistole, administrator of the TSA, claims the agency's priority this year has been a pivot toward a more risk-based approach to security screenings, which revolves around the idea that most travelers are not potential terrorists.
"A key element of our RBS [Risk-Based Security] initiatives is shifting the focus of security efforts from primarily a search for objects to identifying individuals who pose an elevated risk to commercial aviation. We know that very few of the passengers who fly each day pose a higher level of risk, and the challenge is how we can separate out those we can identify as posing a lower risk and allowing them to proceed through an expedited physical screening process," Pistole stated last month at an Aviation Security Summit in Arlington, Va.
Enrollment in the TSA Pre Check program, he said, has now surpassed 4 million, and it is expected to grow to 5 million by Christmas Day. Pistole anticipates that enrollment will continue to grow in 2013 at a rate of 1 million or more passengers each month as the agency adds more airports to the program and more passengers opt-in.
© Copyright IBTimes 2023. All rights reserved.