'Holy Ghost' Christian Documentary Puts Faith In 'Disruptive' Distribution Model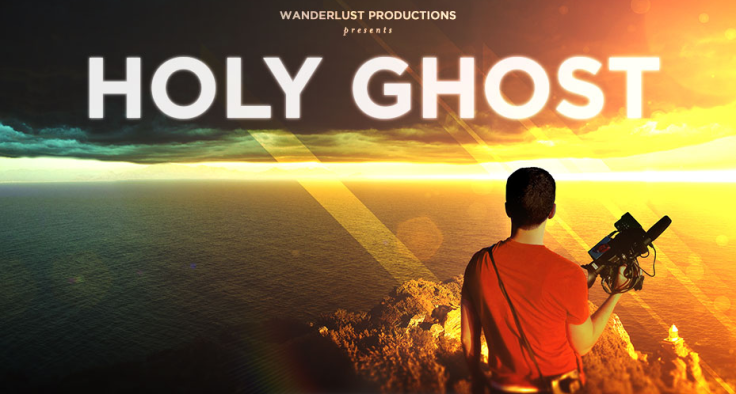 It's not quite the same as turning water into wine, but producers of a Christian documentary have faith that making the film available for free will translate into a wider paying audience.
"Holy Ghost," a documentary from Chicago-based Wanderlust Productions, will be available free of charge on mobile devices for 48 hours starting Sept. 6. Wanderlust is betting that the free introduction will help sell the movie when it becomes available on DVD, Amazon and iTunes on Sept. 16.
"We threw out everything we thought we knew about releasing a movie," Braden Heckman, CEO of Wanderlust, said in a statement, "and recreated a film release from the ground up. What we came up with looks very different from traditional DVD releases, but we hope this will become a new model for other independent filmmakers in a world where all the rules are changing."
Heckman's confidence is boosted by the results of a preview promotion: Audiences particularly eager to see "Holy Ghost" prior to its free release were invited to pay $5 to stream it four weeks early, on Aug. 9. Rather than wait until they could watch it free of charge, 21,000 viewers opted to pay for an early screening. Producers are seeing this as a hopeful sign that audiences will be willing to pay for the film if they miss the free period, or perhaps will pay to watch it again. But above all, the distribution model is counting on a word-of-mouth campaign that will drive a paying audience.
"Holy Ghost" has been the beneficiary of grass-roots support so far. The film surpassed its $200,000 fundraising goal by raising $360,000 in just 45 days -- enough to prefund its one-month tour that will span 15 U.S. cities as well as its DVD and video-on-demand sales which are expected to gross $2 million. More than 2.4 million viewers watched the film's trailer within the first two weeks it was released online on July 8.
Director Darren Wilson said in the Kickstarter campaign video that "Holy Ghost" explores "the person and the nation of the Holy Spirit." The apparently esoteric film was shot in Monaco, India, Salt Lake City and Cedar Rapids, Iowa; it includes interviews with celebrities including Lenny Kravitz, the band Korn and Paul Vischer – the creator of children's show "Veggietales."
In an unfortunate coincidence, the film's director shares the name of the police officer who fatally shot Michael Brown in Ferguson, Missouri, on Aug. 9 -- the same day as the film's digital premiere.
Heckman said he does not think the coincidence will harm the film ahead of its promotional tour and worldwide premiere. Wanderlust sent out some tweets to clarify that film's director was in no way connected to the crisis in Ferguson.
"I don't think there are any issues there," Heckman said. "There is a lot of confusion but there are a lot of Darren Wilsons out there to catch that confusion."
While "Holy Ghost" is a small production, research shows there has been a revival of biblical films and an increasing acceptance among Christian Americans on how Hollywood depicts religious topics.
A new Christian News Service/Nicaea Movie poll conducted by American Insights showed that 49 percent of Christians had a favorable impression of Hollywood -- with more Catholics sharing a favorable opinion of Hollywood than Protestants.
This can be seen in recent films like "Noah," "Heaven Is For Real" and "God's Not Dead" that grossed upwards of $100 million. Future releases such as "Christian Mingle: The Movie" and "Old Fashioned" -- a Christian flick marketed as an alternative to "Fifty Shades Of Grey" and set to release on the same day as the sultry flick -- may demonstrate how religion may be going more mainstream in Hollywood.
"Holy Ghost" is not playing in the same ballpark as these blockbusters, yet its independent status doesn't necessarily mean it can't make it big. In 2008, the Christian film "Fireproof" made $33 million and was considered one of the highest-grossing indie films of the year. According to the Wall Street Journal, its success was attributed to a grass-roots campaign that targeted a niche Christian audience.
As of Sept. 16, the "Holy Ghost" DVD will be sold for $25 in Christian bookstores worldwide with a $45 deluxe edition available with five additional hours of special features. In an effort to get more venues, like churches, to screen the film, Wanderlust has offered organizations a $30 fee to show the film for a single screening, rather than the usual commercial licensing fee that can run up to $200. "It's something any organization can afford," Heckman said, and he expects that a lower price will equal a wider reach.
Heckman believes the social support for the film is a result of the production company's reputation for making Christian films -- like "Father of Lights" and "Finger of God" -- that speak directly to an audience often ignored by mainstream entertainment media.
"There are now four films in a row with a consistent message," Heckman said. "They serve a single audience, which isn't something you see Hollywood studios do."
But a niche audience can also become an echo chamber. To prevent their films from having too insular an audience, Wanderlust has incorporated an unusual (and potentially off-putting) distribution method: On the company's website, anyone can purchase Wanderlust's five films on DVD for $5, and it will be sent to a random address from a mailing list Wanderlust purchased -- along with a personal message written by the buyer. In the past two months since the program was set up more than 500 DVDs have been shipped, Heckman said.
"People want to share this with people who might not otherwise see the film," he said.
© Copyright IBTimes 2023. All rights reserved.