Holychild Opens Up About Their Unique Style, Musical Influences During The 2015 MTV Video Music Awards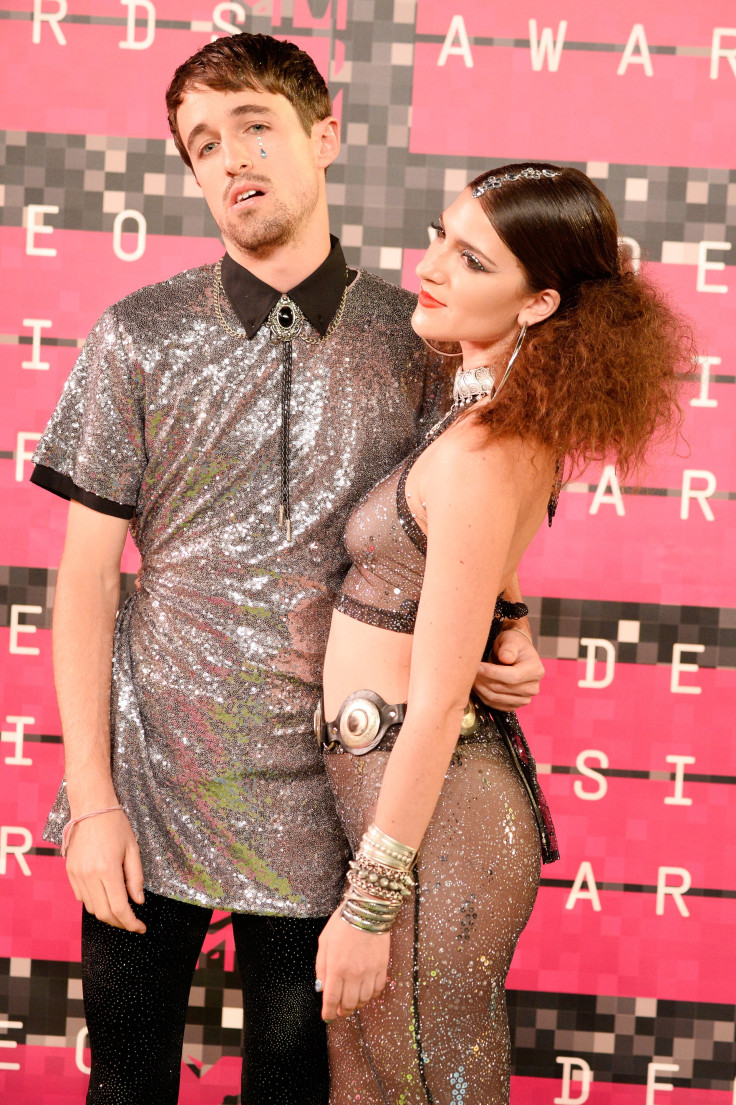 Brat Pop duo Holychild may not be a household name yet, but they are well on their way. The band, which consists of Liz Nistico and Louie Diller, is known among fans for their thought-provoking lyrics and quirky style. International Business Times reporter Monica Castillo caught up with the pair on the MTV Video Music Awards red carpet in Los Angeles, California, on Sunday to get the scoop in their sound and style.
Each time Holychild is spotted out and about, both Nistico and Diller are dressed to impress. That is not, however, something either member takes credit for. During their interview with IBTimes, Nistico revealed to Castillo that her "amazing stylist" goes above and beyond to make sure she always looks her best. For the VMAs Nistico and Diller coordinated, going with a 70s-inspired western look with a little bit of futuristic flair. Like this year's VMAs host Miley Cyrus, Nistico opted to let it all hang out, telling Castillo she and Diller try to always be pushing the envelope with their style and music.
"It's really inspired by this concept of futuristic disco western. We're making Brat Pop, so I wanted to be like, pushing boundaries," she said. "Like, saying something is what we're doing. That's why I wanted a little heart on my vagina and kind of not really nipple coverage. Also, Louie with his bolo ties and chokers and glitter -- it's all just like, trying to evoke thoughts."
So what exactly is Brat Pop? According to Diller, it's an edgier and more satirical style of music. Holychild's aim is to use it to get listeners thinking about our culture's obsession with fame among other things. Nistico added that events like the VMAs, which are all about one-upping one another with outrageous outfits, onstage antics and more, serve as inspiration for them. She shared with Castillo that she felt "so inspired and like, slightly sickened" by the whole thing.
"Brat Pop is rebellious and sarcastic pop music where we kind of poke fun at our culture's obsession with fame," she said.
This was the band's first time at the VMAs, which have been airing for a whopping 31 years. They were not nominated for a moon man, unfortunately, but did get the opportunity to put on a free performance in Avalon Hollywood in Los Angeles, California, during the pre-show fun on Saturday. They shared the stage with notable artists like Walk The Moon, Robert DeLong and St. Lucia.
Additional reporting by Monica Castillo.
© Copyright IBTimes 2023. All rights reserved.
FOLLOW MORE IBT NEWS ON THE BELOW CHANNELS