From 'Home Alone' To 'Fire City: End Of Days': Kristin Minter Talks About Her Movies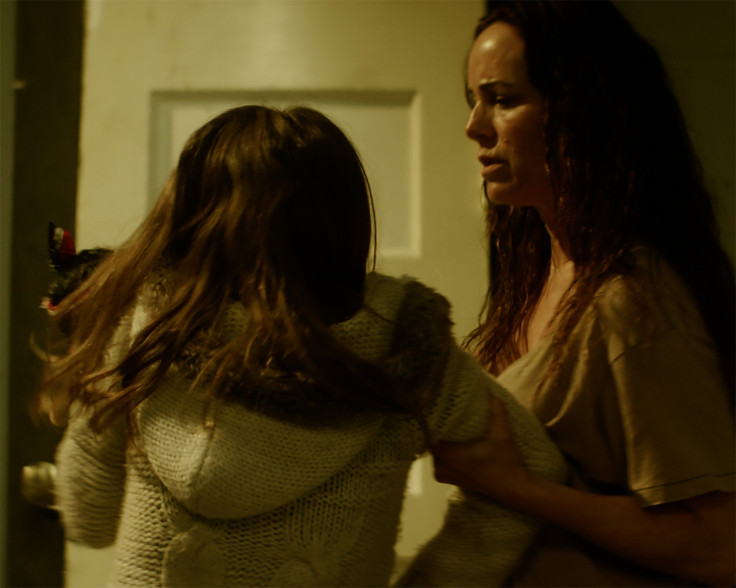 Not many may recognize Kristin Minter from her role in the 1990s movie "Home Alone." In an exclusive interview with International Business Times, the actress spoke about some of her previous projects and her new movie "Fire City: End of Days."
Minter played the role of Heather McCallister in "Home Alone," who was a sister to Macaulay Culkin's character in the movie. The actress has since been a part of many movies and she finds it difficult to choose her favorite.
"'Ray Donovan' was really fun, being flipped over Liev's head. I loved my character Kitty on Nip Tuck. The movie The Bread My Sweet and also recently an independent movie called 'Liza Liza Sky's are Grey.' I love what I do! I have gotten to do so many great things too many to mention lol," Minter said. The movie "Fire City: End of Days" also features in her list of current favorites.
"Fire City: End of Days" is a movie about a disillusioned demon named Vine, who lives in the human world and is sustained by their misery. The plot of the movie revolves around him having to choose between saving his brethren and helping an innocent girl. Minter said that the audience will like the "justice" in the movie and how a demon overcomes his nature and changes everything around him.
Talking about her character in the new movie, Minter said that she was playing a "very damaged woman" named Jane. "It is the ugliest character I have ever played inside and out. She has checked out with alcohol. When I had to be mean to my daughter Sara (Keely Alona) I would cry in between takes, I felt so bad. As liberating as it was to be totally unselfconscious and deplorable, it was difficult to inflict it all on a sweet little girl!" the actress said.
The scenes with Keely were especially difficult for Minter because her niece and cousins were visiting her at the time. "They are both around Keely's age and to bring myself to behave like that was difficult. But getting ready was so fun. I wanted white trash bruises all over my legs, yellow teeth, I couldn't get enough of the ugly make up. Very fun!!! It was a great experience," Minter said.
Since the movie involves demon characters, many of Minter's fellow cast members had to wear prosthetics. "I didn't have any real prosthetics for Jane. But it was great fun getting into character. I loved going into the special effects room and trying on the masks. Dooley was so gross in person. I think I screamed when I saw his carcass that was split in half. I took A LOT of photos. Everyone was so fun to work with on the movie," the actress said.
Minter is a cast member of several new movies that are slated to be released in 2015 and she is currently busy filming "7th Secret." "Right this second I am looking forward my next scene in the movie the '7th Secret' and I can't wait to see 'Liza Liza Skies are Grey' another independent movie where I play a mother who isn't the best mother lol," the actress said.
© Copyright IBTimes 2023. All rights reserved.