'Homeland' Fans Continue To Grieve Peter Quinn After Season 7 Trailer Releases
"Homeland" fans were treated to a trailer for the upcoming Season 7 of the Showtime drama this week, but it is clear fans are still grieving the loss of actor Rupert Friend's character Peter Quinn.
Showtime's YouTube channel's comment section for the Season 7 trailer is filled with upset over Quinn's lack of participation in the new episodes. "No Quinn, very, very sad," reads one top-voted comment.
"I disliked this," reads another popular post. "They just erased Quinn and make it look like he never existed and never meant anything to anyone and we are talking about the main character who was on the show for five seasons. Do you still expect people to care about this show?"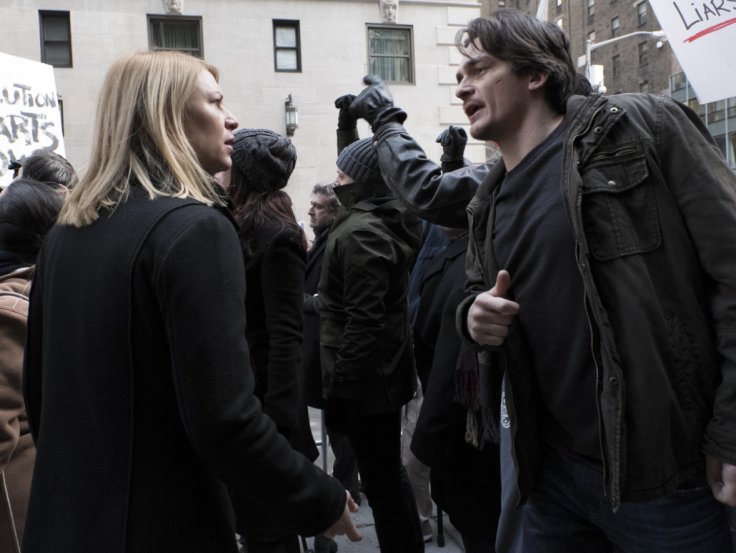 "They found a new puppet to replace Quinn. I'm sorry but #NoQuinnNoHomeland," states another passionate viewer. "Are you expecting met o forgive you after all the [expletive] you did to the best character of show?! No way #peterquinnforever," reads another post.
Fans will remember Quinn died in the Season 6 finale. After several near-death experiences on the show, Friend's character was killed while trying to help longtime flame Carrie Mathison (Claire Danes) protect President-elect Elizabeth Keane (Elizabeth Marvel) from an assassination attempt.
While "Homeland" viewers may still be upset over the death of Peter Quinn, the actor seemed fine with his departure from the series following the spring finale. "I never want to overstay my welcome for any character. I would rather people are excited by the ideas a character generates in them rather than feeling bored and wishing he would just go away," Friend told Entertainment Weekly.
"The storyteller in me thought it was the right time for him to go bearing in mind he had been through so much, and for him to just continue to defy death and suffer felt cruel and unrealistic and sadistic, actually. So I was happy for him, the character. You get very close to these [characters] when you play them for five years. There's almost so much suffering you can go through on their behalf before you're just kind of, 'Can we euthanize this guy?'"
Friend added that Quinn was "for sure" dead and would only return to the show should he be revived as a "ghost, hallucination, or zombie."
Season 7 of the series will follow Carrie as she takes on the new Madame President following her call to arrest members of the intelligence community, including Saul Berenson (Mandy Patinkin).
"Homeland" Season 7 premieres on Showtime on Sunday, Feb. 11, at 9 p.m. EST.
© Copyright IBTimes 2023. All rights reserved.