Homemade Halloween Costume Ideas 2015: 7 Easy DIY Disguises For Men, Women, Even Dogs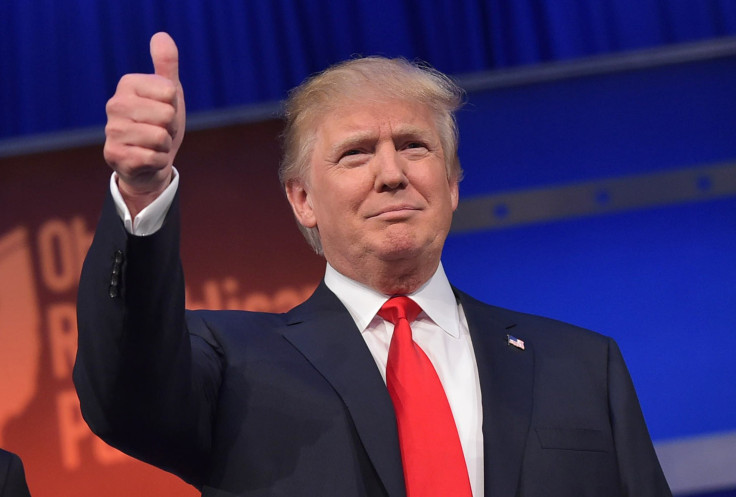 If you're looking for a DIY costume for Halloween but you want to do more than cut eye-holes in a sheet as a ghost, here's a few homemade ideas for costumes that won't break the bank. Even if you're not an artist or talented seamstress, you can make a Halloween disguise with a few easily-available items.
1. Bob Ross: The beloved public figure of PBS's program The Joy of Painting was a cultural icon to many 80s and 90s kids, and you can keep his legacy alive with a Halloween homage. The only thing you'll need to buy is a wig (unless you already have his perfect flow). After that, just don some jeans and a button-down shirt, and top off the look with a palette cut out of cardboard.
2. Donald Trump: The mogul-turned-Republican candidate has been making headlines throughout the past several months during his campaign for the GOP nomination for president. You can recreate your own Trump look with a suit, a small wig and a cigar (real or fake). It even works on your dog.
3. Rosie the Riveter: All you need for this costume is a jean shirt, a red bandana, and a bright red lipstick. Channel your inner 1940s feminist with this costume emulating Rosie the Riveter, the face of an ad campaign during World War II that encouraged women to take part in the war effort by working in airplane factories.
4. Charlie Brown: Take a yellow shirt. Cut out the classic Charlie Brown black diagonal decal; tape on shirt. Put on your most glum expression. Voila!
5. Frida Kahlo: The famed painter with the killer style made waves in the art world with her stark and frequently abstract self-portraits. To recreate her look, you can make a crown with fake flowers, don several layers of chunky beads, and color in her inimitable eyebrows.
6. Waldo: To emulate your favorite character of Where's Waldo fame, the only items required are a red-and-white striped shirt, a knitted beanie and thick circular glasses. Now see if your friends can find you.
7. Zombie Taylor Swift: It's easy to make a costume of your favorite pop idol as a flesh-eating zombie with these step-by-step instructions from Bustle. You just need a crop top, a skater skirt, and a whole lot of make-up to create the perfect zombie style.
© Copyright IBTimes 2023. All rights reserved.