Honey Boo Boo Debuts As Singer Big Lana After Revealing Mama June Relationship Status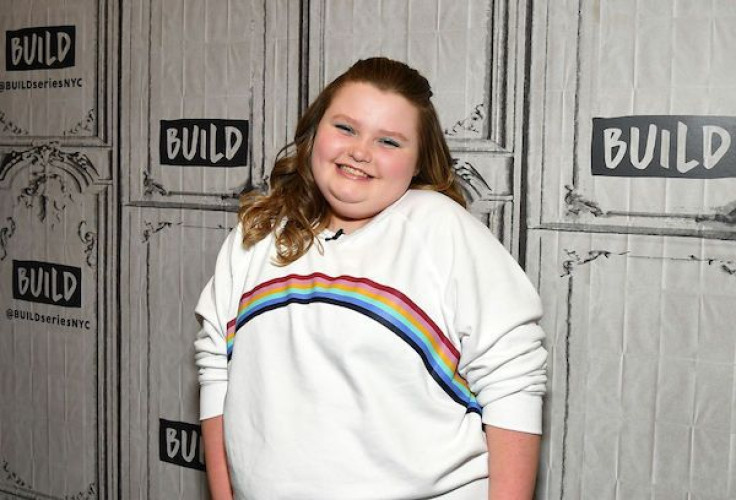 KEY POINTS
Honey Boo Boo has officially debuted as a singer
Mama June's daughter dropped her new single on Spotify
The TV star said she'll be everyone's new favorite artist
Alana "Honey Boo Boo" Thompson has ventured into the music scene while her family's reality show remains in limbo.
The 17-year-old TV star has officially debuted as singer The Boo Boo a.k.a. BIG LANA, and she said she's going to be everyone's "new fav artist."
On her official Instagram account as a musician, Alana uploaded a snippet of her new single "So Cute 2.0 (Remix)," which is already available on Spotify, alongside the non-remix version.
Honey Boo Boo's aunt, Joanne "Doe Doe" Shannon, proudly shared the news of her niece's debut as a musical artist on her Instagram.
Doe Doe uploaded a video of Alana showing off her glam makeup and long lashes to the beat of her new song.
"Hey, yes, my niece @honeybooboo has a new beat. Go check [it] out on all the social medias [sic] to hear the whole song," Mama June's sister wrote in the caption.
She continued, "I am so proud of all the great things she is pursuing in her life." Doe Doe then encouraged her fans to "show some love and support" for Alana's songs.
Many quickly reacted to Doe Doe's post with positive messages. Some commented that they were so happy for Alana. Others praised the young celeb for looking beautiful in the video.
Honey Boo Boo's debut as a singer came a few weeks after she revealed on TikTok that her mom, Mama June, hasn't spoken with her and her sister Lauryn "Pumpkin" Shannon.
In her post, she said that when one fan asked her how's her mom, she responded, "We aren't so sure. She doesn't really speak to us."
Fans couldn't help but feel sorry for the former "Here Comes Honey Boo Boo" star after seeing the video. But they cheered her up by expressing how proud they were of her.
"Honestly, you have done so well for yourself, especially with everything you've been through. You are so lucky to have Pumpkin, too," one wrote.
"I'm absolutely sobbing. You have so many people out there who are so proud of you. Keep being you, and you'll go so far," another commented.
When Alana celebrated her 17th birthday in late August, Mama June was not able to attend. But she sent her daughter a present and a lengthy text message, saying she was sorry and she'd always be there for her. At the time, Mama June made it clear she was eager to fix her broken relationship with her youngest daughter.
Last week, fans of the family's reality series "Mama June: Road to Redemption" were shocked after seeing Pumpkin's TikTok post that shaded their mom.
The clip showed Pumpkin and Alana as they took turns dancing in front of the camera while texts about a sister raising her younger sibling in the absence of a mom flashed above them. Mama June has yet to respond to the viral post.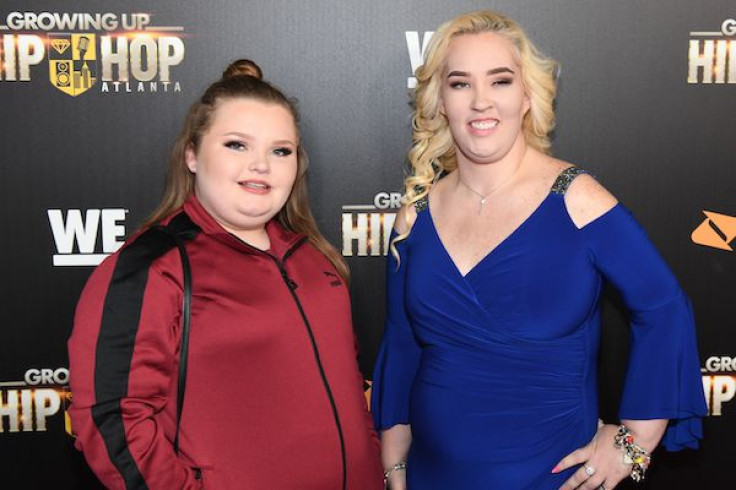 © Copyright IBTimes 2023. All rights reserved.