Hong Kong Christian School Under Fire Over 'Morality Contract' Hiring Guidelines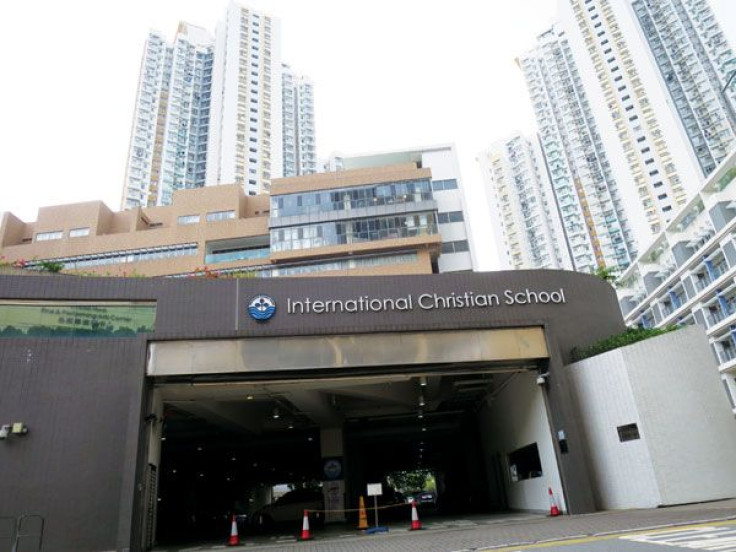 A Christian school in Hong Kong is under fire after it was recently revealed that it uses a set of moral guidelines when hiring staff, specifically regarding sexual orientation.
The school, which is mostly for the children of expatriate families, declares that employees can and should be confronted if an individual's actions regarding "sexual orientation and behavior, marital and parental relationships, personal finances, addictive substances, and leisure activities" go against the school's rigid "Morality Contract" guidelines. Infractions against the morality tenets are resolved "in accordance with biblical principles (Matthew 18: 15-19.)"
The biblical verses say:
15 If your brother or sister sins, go and point out their fault, just between the two of you. If they listen to you, you have won them over.
16 But if they will not listen, take one or two others along, so that 'every matter may be established by the testimony of two or three witnesses.'
17 If they still refuse to listen, tell it to the church; and if they refuse to listen even to the church, treat them as you would a pagan or a tax collector.
18 "Truly I tell you, whatever you bind on earth will be bound in heaven, and whatever you loose on earth will be loosed in heaven.
19 "Again, truly I tell you that if two of you on earth agree about anything they ask for, it will be done for them by my Father in heaven.
"If allegations are proven," staff guidelines state, "this will be grounds for dismissal."
According to the China Daily, the morality standards and hiring guidelines were revealed by an applicant, who then emailed the school for clarification. Sandy Burnett, the school's Administration and Recruitment Coordinator, emailed in reply a response from the school's Communications Officer.
The email stated that the school seeks out "good Christian role models" for its students and as a result "(we) do not condone same-sex relationships, extra-marital relationships, [and] couples of opposite sex living together outside of marriage."
The email goes on to offer up the school's guidelines for life outside of classrooms. "As for leisure activities: we do not condone gambling, drunkenness, illegal drug taking/ selling, basically any activities which detract from giving God glory."
The school, though private and clearly stating that it is a religious-based institution, has ruffled some feathers in Hong Kong, where LGBT activists are still fighting for legal recognition of same-sex couples. Homosexuality in Hong Kong is not illegal (a change from its British colonial days) and public opinion shows an increased amount of awareness and tolerance of LGBT issues.
And though the unconcealed hiring discrimination is jarring, it is technically not illegal. Hong Kong's Bill of Rights Ordinance only protects individuals from sexual orientation discrimination in public positions, like government roles, and not in the private sector. An additional Equal Opportunities Law was passed in 1995, outlawing discrimination by age, sex, race, and disability, but it did not include sexual orientation.
"This woman [the applicant] cannot take the case to the Equal Opportunities Commission because there is no law or grounds to make a claim," John Erni, chairperson of the Pink Alliance advocacy group. "It is frightening that an educational institution has this blatant discrimination policy written into their hiring procedure but there is nothing in the law people can take it to."
The China Daily spoke to Sandy Burnett directly. The school official stands by the "Morality Contract" and the mission statement of the school.
"We are a Christian school," Burnett said. "On our website it's very plain what our mission and vision is. It's on our application so it's very obvious what our belief system is."
The anonymous female applicant, who is not gay herself, eventually withdrew her application, disagreeing with the school's morality clauses.
"The lady in question has a right to her beliefs. We have a right to our beliefs," Burnett said.
© Copyright IBTimes 2023. All rights reserved.