Hong Kong To Criminalize CBD, But Here Are 5 Health Benefits According To Science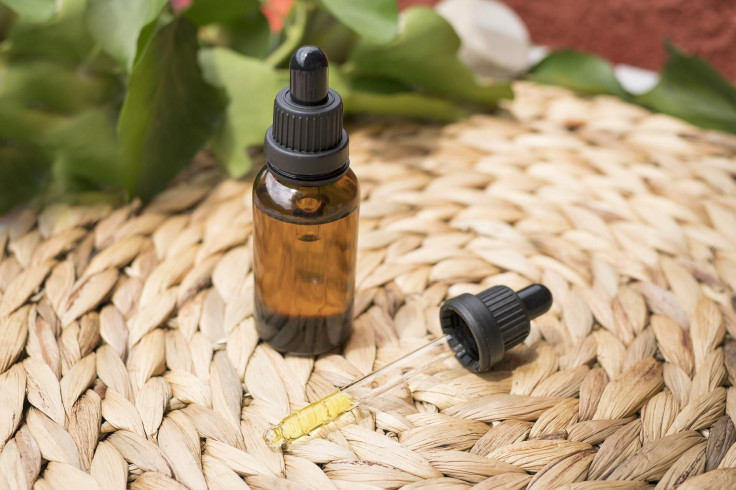 KEY POINTS
Hong Kong announced the banning of CBD in June last year, and it went into effect Wednesday
CBD has known benefits against anxiety, depression and chronic pain, among others
The U.S. FDA has also authorized CBD for use against epileptic seizures
Hong Kong has officially criminalized CBD or cannabidiol, declaring it a "dangerous drug," similar to heroin and fentanyl, just two years after the compound made its way into the city's bustling businesses.
CBD is a chemical compound found in the cannabis sativa or hemp plant. According to Harvard Medical School, the chemical itself does not cause a "high" despite all the misconceptions about it.
By interacting with neuroreceptors in an individual's endocannabinoid system, CBD helps regulate movement, mood, homeostasis and the immune system, which is why it is always marketed for pain relief, anti-inflammation, anxiety and stress reduction.
However, Hong Kong introduced the banning of the compound in June last year, and it went into effect Wednesday, forcing CBD-focused businesses to close, despite all the science-backed known benefits of CBD.
According to a Forbes health report, CBD can offset anxiety and depression, as seen in a 2017 study published in the Brazilian Journal of Psychiatry, which tested the anxiety levels of 57 men in a simulated situation. Participants were given either a placebo or different milligrams of CBD before speaking in public.
Participants who received 300 milligrams of CBD experienced significantly reduced anxiety than those who received the placebo.
Experts also believe that CBD's potential benefits for depression are related to its positive effect on serotonin receptors in the brain, Healthline reported, citing a 2014 animal study that found CBD's effect on these receptors in the brain produced both an antidepressant and anti-anxiety effects.
Another benefit and one of the most important uses of CBD is treating epileptic seizures. In 2018, the U.S. Food and Drug Administration (FDA) authorized the use of CBD under the brand name Epidiolex to treat seizures associated with Lennox-Gastaut syndrome or Dravet syndrome in patients 1 year of age and older.
Three well-vetted studies backed the move, according to the FDA.
"Because of the adequate and well-controlled clinical studies that supported this approval, and the assurance of manufacturing quality standards, prescribers can have confidence in the drug's uniform strength and consistent delivery that support appropriate dosing needed for treating patients with these complex and serious epilepsy syndromes," the FDA stated.
The chemical compound could also reduce PTSD symptoms, per Forbes. The outlet cited a 2018 study in the Journal of Alternative and Complementary Medicine where 11 people with post-traumatic stress disorder (PTSD) received CBD along with routine psychiatric care for eight weeks in an outpatient psychiatric clinic. Ten of the 11 experienced a decrease in their PTSD symptoms.
CBD can also possibly treat addiction since it helps lower cravings for tobacco and heroin under certain conditions, according to Harvard's Peter Grinspoon.
"Animal models of addiction suggest it may also help lessen cravings for alcohol, cannabis, opiates, and stimulants," Grinspoon explained.
Further, the substance can alleviate chronic pain, per Grinspoon, citing one animal study from the European Journal of Pain suggesting that CBD could help lower pain and inflammation due to arthritis when applied to the skin. However, he added that further studies are needed to prove the claim.
Forbes noted that in 2005, Canada approved the use of Sativex, an oromucosal (absorbed in the lining of the mouth) spray with equal proportions of THC and CBD, for the treatment of multiple sclerosis-related central neuropathic pain. The country also approved the medicine for cancer pain in 2007.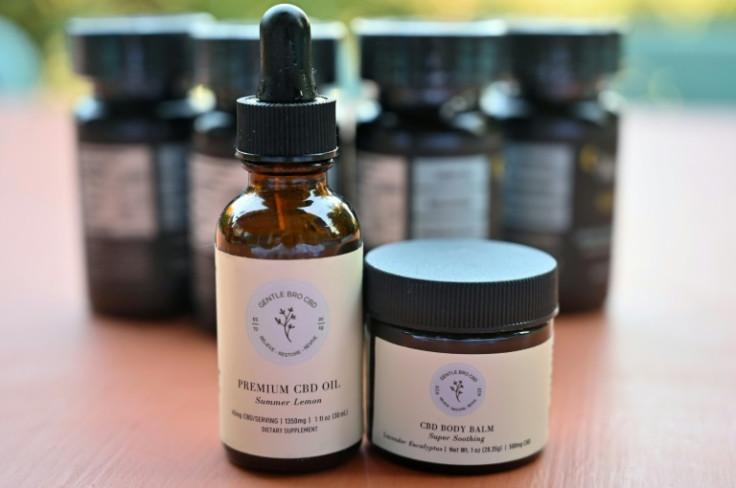 © Copyright IBTimes 2023. All rights reserved.