Hospital Worker Charged With Raping Male Patient Under Pretext Of Medical Examination
A medical assistant at the Massachusetts General Hospital (MGH) in Boston has been accused of raping a patient during a so-called medical examination.
The victim, a male, reportedly went to the MGH Back Bay Health Center on Commonwealth Avenue at around 3 p.m. Wednesday for a follow-up appointment for a shoulder and leg injury. While at the hospital, the victim was asked to get some lab work done as part of the checkup by his doctor, according to WCVB.
The man was then approached by a medical assistant named Damien Knighton, 39, who told him the doctor suggested an additional examination. Knighton is said to have brought the victim to an examination room and asked him to take off his clothes to check his skin.
Knighton allegedly told the victim he was required to examine his penis and testicles. The man informed police that Knighton went on to touch his penis and testicles.
As per the victim's statement to the police, the accused also reportedly asked him to kneel on the examination table and inserted a finger into his rectum twice.
After this, the victim got dressed and went to the front desk to ask staff about the supposed medical test conducted by Knighton on the doctor's order. After consulting staff members, the victim determined he had been sexually assaulted by the medical worker and called 911.
Police arrived at the hospital and arrested Knighton. He was charged with two counts of rape and indecent assault, and battery.
Knighton pleaded not guilty in court Thursday and was held on a $5,000 bail. He was ordered by Suffolk District Attorney's office to have no contact with the victim or unsupervised access to patients. He is scheduled to appear in court for a probable cause hearing on Feb. 23.
"Patients entering an exam room have every expectation of receiving proper medical attention and proper ethical treatment. This incident presents an egregious violation of those expectations. I'm grateful the victim made authorities aware of what happened to him," Suffolk DA Kevin Hayden said in a media release, obtained by NBC Boston.
MGH Back Bay Healthcare Center issued a statement, noting that it takes the allegations very seriously and is fully cooperating with Boston police.
"We have been made aware that an employee at MGH Back Bay Healthcare Center was arrested in connection with a criminal complaint in the workplace. We take these allegations very seriously and are fully cooperating with Boston Police. The individual has been placed on administrative leave pending an investigation into the incident," the statement read.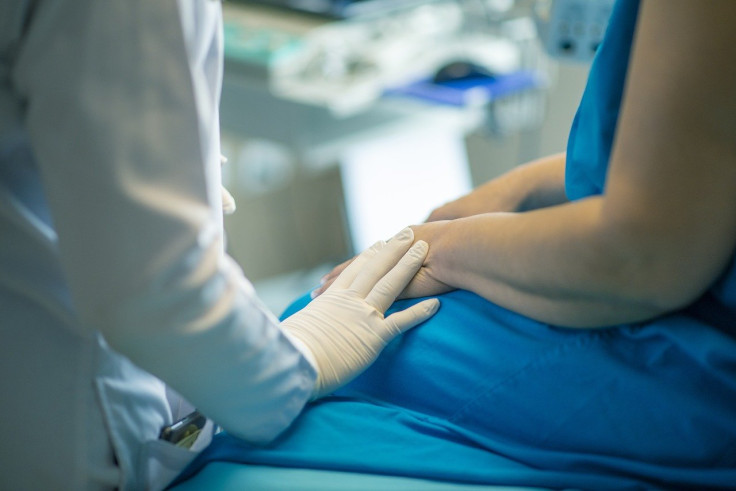 © Copyright IBTimes 2023. All rights reserved.