Hostage Situation On Texas Highway Ends In Fatal Shooting, Bodycam Footage Shows
KEY POINTS
The shooting took place on I-35 on Sunday after a brief police chase
The victim dialed 911 to inform them she was shot in the stomach
The police were forced to open fire on the suspect
Hair-raising bodycam footage released Wednesday showed a hostage situation on Interstate 35 transitioning into the fatal shooting of the victim, before police gunned down the suspect.
The incident took place Sunday when cops in Central Texas started chasing a car that was traveling northbound on I-35, which stretches from Laredo to Duluth in Minnesota. Fort Worth police chief Neil Noakes told the Fort Worth Star-Telegram the chase began after the police in Troy alerted the deputies in Texas at around 7:20 p.m. ET.
The chase ended more than 100 miles away in Fort Worth after the vehicle crashed downtown, NBC 5 reported.
According to Noakes, the male driver then drew a gun at a woman passenger, and shot at her. The victim then dialed 911 to inform them she was shot in the stomach, at which point deputies stormed toward the vehicle fearing the suspect would fire more shots.
Noakes said the officers "were presented with a deadly situation where there was a hostage inside a vehicle, based on the information we know now, who had been shot. ... There's an armed person inside of the vehicle."
Visuals from the bodycam footage apparently showed the suspect holding a gun at the woman's stomach and using her as a human shield. Once near the vehicle, the cops repeatedly instructed the man to drop his gun, but in vain. While inching forward to the vehicle, the officers reportedly heard another gunshot.
"Fearing the suspect would shoot the female hostage again, two FWPD officers fired their weapons, striking the suspect," Noakes said in a press conference, according to Fort Worth Star-Telegram.
The victim was rushed to the hospital, but succumbed to injuries. The suspect was also declared dead at the hospital.
The police have identified the victim as Shaelan Hill, 31, of Austin, whilst the suspect was identified as J'Qunnton Hopson, 38. It wasn't clear what led to the hostage situation.
The Fort Worth Police Department's major case and internal affairs units will investigate the shooting. The police issued a warning for motorists to avoid the area shortly after the shooting. The area was reopened after 2:35 a.m. ET Monday.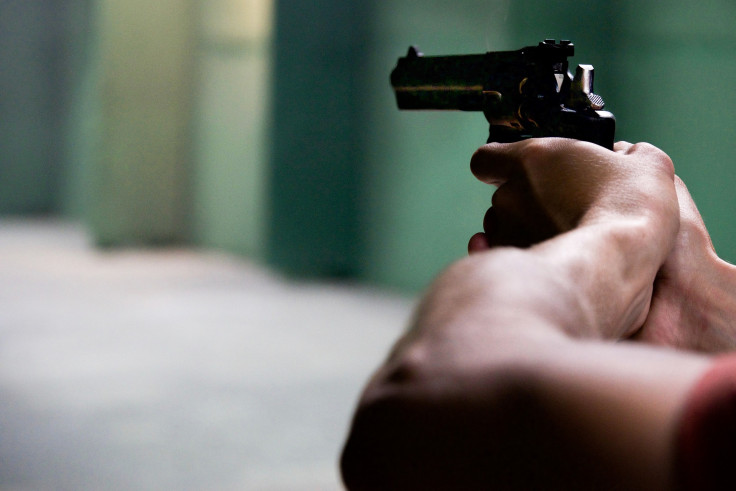 © Copyright IBTimes 2023. All rights reserved.