Hottest iOS, Android Apps For 2019 Forecast
In today's fast-paced world, we are all seeking hacks and apps to save time, augment funds, enlarge social presence, increase productivity, enhance quality of life, and lower stress. Improving our overall quality of life is a major trend propelling our cultural zeitgeist in 2019, and these apps offer novel and original ways to use tech to achieve these goals.
Apps that automate your life
The automation "revolution" supposed to happen several years ago did not fully catch on. However, 2019 looks to be the tipping point in automating our life through tech. It's not just the popular smart speakers with their voice-controlled intelligent assistants, like Amazon's Alexa/Echo and Google's Home/Assistant. The most exciting apps catching fire for 2019 have to do with automating repetitive tasks.
Apple's Siri Shortcuts — This app that debuted in the recent iOS 12 update, makes it easy for iPhone users to record repetitive actions, apply a short name to this sequence of actions, and then speak this keyword to Siri to play back the "shortcut." Users can also download Siri shortcuts recorded by others. Popular Siri Shortcuts include scanning a bar code to compare local prices with online stores like Amazon and Target, automatically recording a video if you are pulled over, and keeping your iPhone alive even when the battery shows 1% by turning off all functions that use battery.
IFTTT (If This Then That) — Available for Android and Apple users alike, IFTTT uses "recipes" to allow different apps and gadgets to communicate. Popular recipes include turning on smart home appliances at a specified time, integrating Alexa with your Nest thermostat and so on.
Apps that further health and weight loss goals
Here is a list of the hottest 2019 health and weight loss apps that will keep your New Year's resolution momentum going.
Sparkpeople Calorie Tracker — Free for Apple and Android users, Sparkpeople is a community-oriented weight-loss app that offers more than customized workout and meal plans. It also lets you track strength training workouts and offers exercise demos.
SweatCoin — SweatCoin is a free fitness tracking app for Apple and Android users that turns workouts into a currency called sweatcoins. These sweatcoins are automatically calculated, and can be redeemed for goodies in its marketplace so you can get healthy, and make money, when you exercise.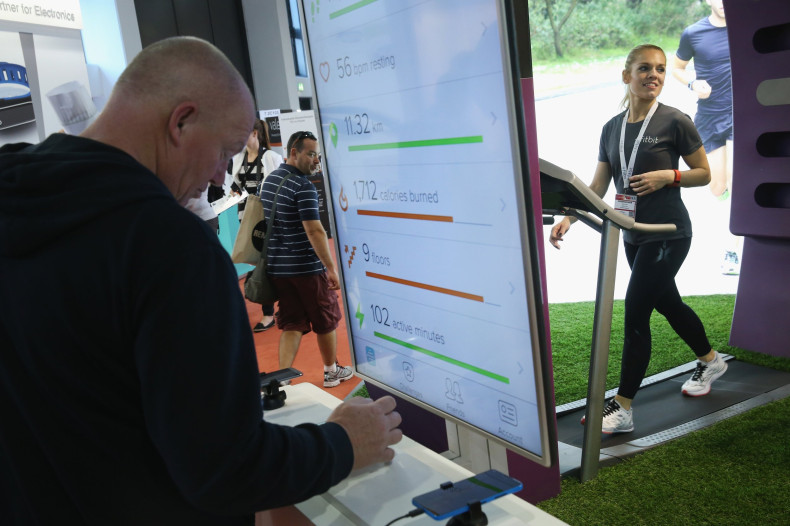 Apps that lower stress and boost your moods
The most exciting apps for 2019 use tech to help maintain optimum mental health.
Happify — Happify lets you boost your mood and reduce stress through playing games. With Happify, you also receive progress reports and mental health trackers to show improvement over time. The basic app is free to Android and Apple users, but there is also a premium version called Happify Plus for $14.99 per month.
Insight Timer — Called the #1 free meditation app by Time Magazine, this app offers more than 14,000 free guided meditations and talks led by meditation and mindfulness experts.
Apps that further financial goals
Apps that focus on making money, especially through passive income, is the name of the game for 2019.
Acorns — Linked to your credit card, Acorns rounds up each item's purchase prices up to the nearest dollar and invests the change so that a percentage of the total investment will be added back into your Acorns account. Acorns charges a $1 fee per month for all accounts under $5,000.
Monefy — You can track daily expenses by easily entering a transaction and categorizing it. Free for Android and Apple users, this app offers analyses and budgets to help save money.
Apps that increase business success
Apps that foster collaboration, organization, and networking are trends for 2019.
Quip — Offering workspace collaboration with charts, documents, spreadsheets that can be edited in real time by multiple users, this app lets you work with files from DropBox, Google Drive, and more. Free for Android and iOS.
Any.Do — This app is designed to help you stay organized. Features include easy access to calendar, location-based reminders for on-the-spot notifications, sorted grocery lists organized by aisles, to-do lists, and more. Compatible with Alexa, Google Assistant, Siri and more. Free for Android and iOS.
Addappt — This address-book app allows users to set reminders of when to contact individuals. Also offers time/weather updates for locations and you can create group chats. Addappt does not store users' contacts into their servers or sell information to third parties. Free for Android and iOS.
Liz M. Weiman is author of "100+ iPhone/iPad Tricks You Can Do Right Now! (iOS 12)", available through her website iWorkshopAcademy.com.
© Copyright IBTimes 2022. All rights reserved.