'House Of The Dragon' Won't Depict Sexual Violence Like 'Game Of Thrones'; Here's Why
Writer and executive producer Sara Hess of the highly anticipated show, "House of the Dragon" revealed the series will not "depict sexual violence" on screen, unlike "Game of Thrones."
"House of the Dragon" is a prequel of "Game of Thrones" and is set 300 years before the events of the popular HBO series.
"I'd like to clarify that we do not depict sexual violence in the show," Hess told Vanity Fair in an interview published Tuesday. "We handle one instance off-screen, and instead show the aftermath and impact on the victim and the mother of the perpetrator."
Hess further shared why "House of the Dragon" will not show such sexual violence on screen and how she feels "proud" about it.
"I think what our show does, and what I'm proud of, is that we choose to focus on the violence against women that is inherent in a patriarchal system," she explained.
She shared how there are many shows based on history that "romanticize powerful men in sexual/marriage relationships with women who were actually not of an age to consent, even if they were 'willing.'"
However, the writer explained that even in "House of the Dragon," this kind of relationship will be shown but it will be focused more on the trauma, not given by the rapists or abusers but by the men who don't understand it because the system has normalized it.
"We don't shy away from the fact that our female leads in the first half of the show are coerced and manipulated into doing the will of adult men," Hess continued.
"This is done not necessarily by those we would define as rapists or abusers, but often by generally well-meaning men who are unable to see that what they are doing is traumatic and oppressive, because the system that they all live in normalizes it," she added. "It's less obvious than rape but just as insidious, though in a different way."
She further explained that the way "House of the Dragon" will feature sexual violence will be unique to the stories that the writers and creators are willing to share.
The official Twitter handle of the show dropped the trailer of the series last month.
"House of the Dragon" is based on George R.R. Martin's 2018 book, "Fire & Blood."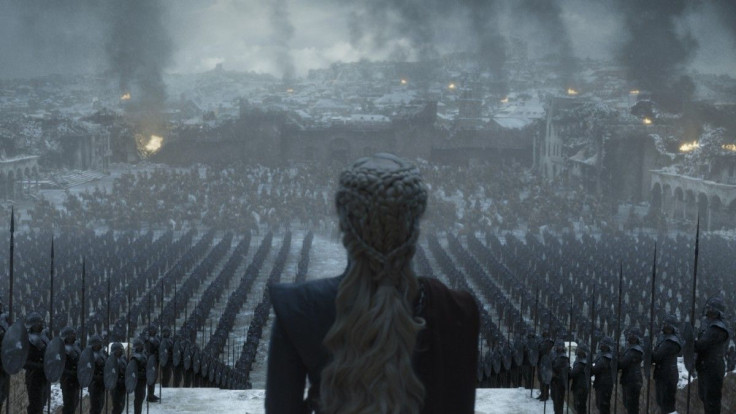 © Copyright IBTimes 2022. All rights reserved.
FOLLOW MORE IBT NEWS ON THE BELOW CHANNELS