How 'Bachelor' Stars Colton Underwood, Cassie Randolph Proved Ben Higgins Wrong
"Bachelor" alum Ben Higgins recently admitted that he was wrong about Colton Underwood and Cassie Randolph's relationship and that he is now rooting for them.
During a recent interview with Us Weekly, Higgins, who starred in "The Bachelor" Season 20, that Colton, 27, and Cassie, 23, proved him wrong, but he believes it's the "best thing possible." He previously thought that Cassie had no feelings for Colton and that he should let her go.
"I watched it as a fan and as a viewer, and when I saw the breakup, I was like, 'This doesn't feel right. It doesn't seem right. She's obviously not that into him. She's telling him she wants to go home,'" Higgins said as he discussed his partnership with Capital One x NCAA Men's Final Four.
However, Higgins, who is currently dating Jessica Clarke, said he was proven wrong when "their story kind of take a turn." He expressed his excitement over seeing Colton and Cassie "come back together and build this relationship that now is existing to this day."
Concerned that she didn't return his feelings, Cassie broke up with Colton and eliminated herself right before "The Bachelor" Season 23 finale. However, the NFL alum didn't give up on the speech pathologist, and the two were later revealed to have reconciled at the end of the season.
"I'm happy for them," he continued. "I'm glad they proved me wrong. I know that Colton is head over heels for her, and she is for him, so I'm wishing them obviously the best."
He went on to say that while Colton and Cassie's romance journey seemed to have had more twists and turns than most, he believes that they could last forever. "Yes, maybe it wasn't the traditional way that relationships typically play out, but it doesn't change the cool complexity that exists in their relationship that will hopefully be a story that they can tell forever," Higgins explained.
Higgins' statement comes a month after he revealed his doubt over Colton and Cassie's compatibility. He told Entertainment Tonight in March that Cassie "was not into" Colton, but she may have felt pressured to stay in "The Bachelor" and keep trying to make it work with the athlete.
"I think all she wanted to tell him was, 'You're a great guy, you've proven to be a great guy, but I'm just not that into you and as a result, I need to leave.' It felt like she was kind of dancing around the subject, going, 'This is too fast, this isn't right for me, I just don't know.' She knew," Higgins explained at the time.
However, following the Season 23 finale, Higgins took to Twitter and shared his support for the reunited couple.
"Love isn't simple but it's worth it!" he wrote.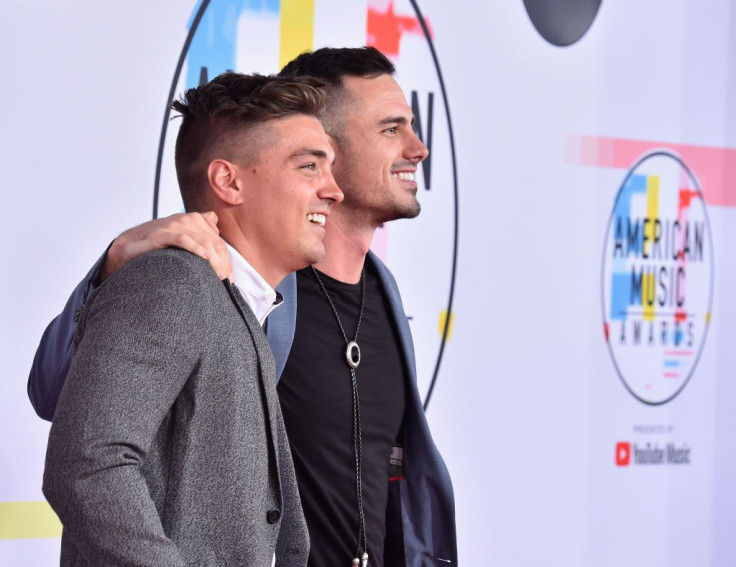 © Copyright IBTimes 2023. All rights reserved.