How To Be In A Hallmark Christmas Movie: New 2018 Casting Details
Always dreamed of being in a Hallmark movie and, more specifically, a Christmas-themed one at that? Now's your chance!
Between Hallmark Channel and Hallmark Movies & Mysteries, there will be 34 new Christmas movies arriving this holiday season, and you can be right in the middle of all the fun. Extras are currently being sought for "Christmas at Graceland," an upcoming holiday flick for Hallmark Channel, Memphis news station WMC reports.
The production is set to begin filming July 9 around Memphis, Tennessee and wrap on July 27. While the film's casting agents are looking for people to fill non-speaking, background roles, they are also on the hunt for people to take on speaking roles, as well.
Here's how you can audition and get cast as an extra in a Hallmark Channel Christmas movie:
For those who'd just like a taste of what it's like to be on the set of a Hallmark movie, but don't want to have to memorize any lines, you can send an email to OLCgraceland@gmail.com with a headshot and résumé. If you're looking to both enjoy being in a Hallmark flick and possibly have an on-screen conversation with one of the stars, shoot over your photo and résumé to christmasatgracelandcasting@gmail.com.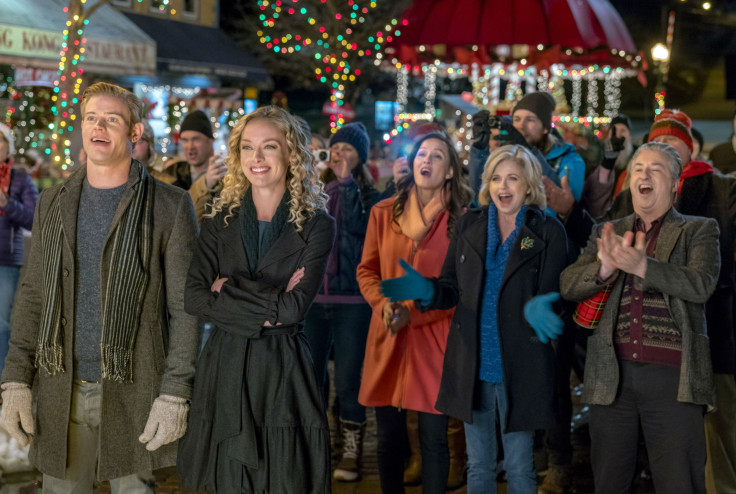 If you're not sure whether or not you want to take the plunge and apply, perhaps the details about the Christmas movie will persuade you. USA Today revealed last month that "American Idol" alum Kellie Pickler is set to star as Laurel, a Chicago executive who makes her way to Memphis to try to buy an old, family-owned bank. While there, Laurel runs into her ex-boyfriend, Clay, who's now a music promoter. She tries to just focus on her business deal, but Clay starts to remind her of the good times they had together — both as a couple and as a music duo.
The two used to be so close to each other and so close to stardom. Will they pick back up where they left off, or will Laurel's homecoming be short-lived? Well, most Hallmark fans will have to wait until Christmastime to find out, but if you're an extra on the movie, you just might get the inside scoop.
Even if you don't end up applying or don't get chosen, you can still enjoy all 34 new Hallmark Christmas movies — 22 on Hallmark Channel and 12 on HMM — later this year.
© Copyright IBTimes 2023. All rights reserved.