How To Book A Reservation At Taco Bell's Test Kitchen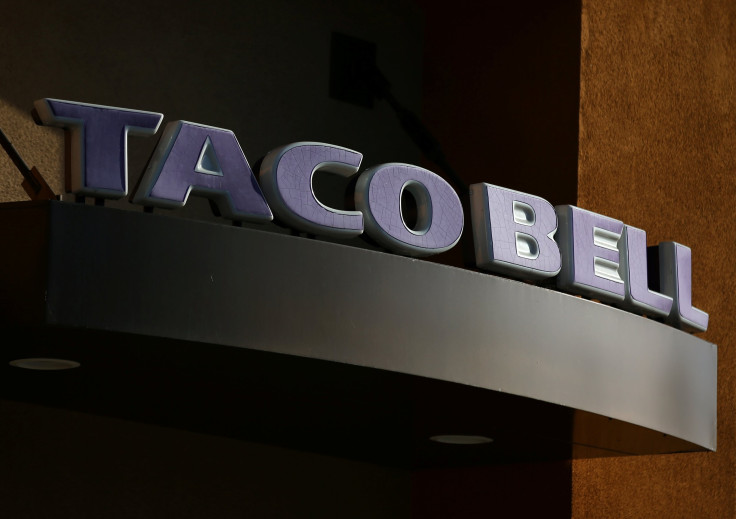 Taco Bell has ventured into the world of exclusive 'high-brow' dining experiences. The food company announced Thursday that diners will be able to book a reservation for a tasting at its official test kitchen.
In honor of the forthcoming Cinco de Mayo holiday, the Mexican fast food chain announced that diners will be able to participate in an exclusive chef's kitchen-type experience for the May 5 holiday. It's the first time the company will open its test kitchen to customers; fans will be able to book a reservation through OpenTable.
The online reservation and bookings service partnered with Taco Bell on the initiative and will likely introduce similar reservation experiences in the future.
READ: Taco Bell Naked Chicken Chalupa: When And Where To Buy New Menu Item With Fried Chicken Shell
"OpenTable prides itself on helping people make the hottest reservations around and is excited to partner with Taco Bell to give fans this exclusive opportunity," OpenTable's Senior Vice President of Marketing, Scott Jampol said in a statement.
Beginning May 5, fans will be able to book an actual reservation in the test kitchen in Irvine, California, free of charge (it should be noted that transportation and travel costs will not be included in the offering). Taco Bell also requires that guests be 21 years or older to make a reservation, which presumably means booze could be involved in this elevated dining experience. The actual event will take place May 19.
Only 32 spots will be available for reservation. The meal itself will consist of foods that take a fresh twist on Taco Bell original recipes. The plated menu items will be never-before-seen recipes.
"The chance to be the first to see our innovative food, where it's created, from the chefs who make it happen, is a unique experience that's never been available to the public until now," Taco Bell Corp's Chief Food Officer, Liz Matthews said in a statement.
Indeed, the fast food restaurant chain has initiated a lot "firsts" for its customers. Taco Bell is known for pushing the boundaries when it comes to its menu offerings and for creating Frankenstein food items like its Beefy 5-Layer Burrito and Quesarito — even going so far as to create new taco shells using Doritos and fried chicken.
Taco Bell has yet to release details of the terms and eligibility regarding the reservation process but urges customers to visit the URL once it goes live on Cinco de Mayo. Think of it like the "Charlie and the Chocolate Factory" of all Taco Bell experiences: stay tuned for the "golden ticket."
Those who cannot make the reservation will be added to a waitlist. More details will likely be released in the days to come, so follow #tacobelltestkitchen.
Going to miss the event? Not to worry. Following the announcement, Taco Bell has assured fans that they will roll out similar test kitchen dining experiences "throughout the year."
© Copyright IBTimes 2023. All rights reserved.