How Brad Pitt 'Reached Out' To Jennifer Aniston Years After Criticizing Their Marriage
Brad Pitt reached out to his ex-wife, Jennifer Aniston, in the wake of his split from Angelina Jolie. The "Friends" alum graciously listened to the actor even though Pitt previously blamed their marriage for turning him into a dull human being.
Shortly after Pitt and Jolie filed for divorce, a source told Us Weekly that the "Mr. & Mrs. Smith" actor texted Aniston. The source said that Pitt confided in the "Murder Mystery" star and told her that he's having a hard time with his split from Jolie.
The source went on to say that Pitt and Aniston had the opportunity to reminisce about their past, but the two are nothing but friends up to this day. But it also possible that one of the things that they reminisced about back then had to do with Pitt's shocking revelations about their marriage.
During his interview with Parade magazine, the "Ad Astra" actor said that he spent the '90s trying to hide out and duck the full celebrity cacophony.
"I started to get sick of myself sitting on the couch, holding a joint, hiding out, it started feeling pathetic. It became clear to me that I was intent on trying to find a movie about an interesting life, but I wasn't living an interesting life myself," he said.
Pitt went on to say that his marriage to Aniston had something to do with how he felt about his life at that time. Pitt also admitted to trying to pretend that his marriage to the actress was something that it wasn't.
But shortly after the interview was published, Pitt was criticized for throwing Aniston under the bus. In a statement, he clarified that he didn't mean to blame his ex-wife for how he felt about himself.
"Jen is an incredibly giving, loving, and hilarious woman who remains my friend. It is an important relationship I value greatly," he said.
Years later, a source revealed that Aniston has forgiven Pitt after he apologized to her.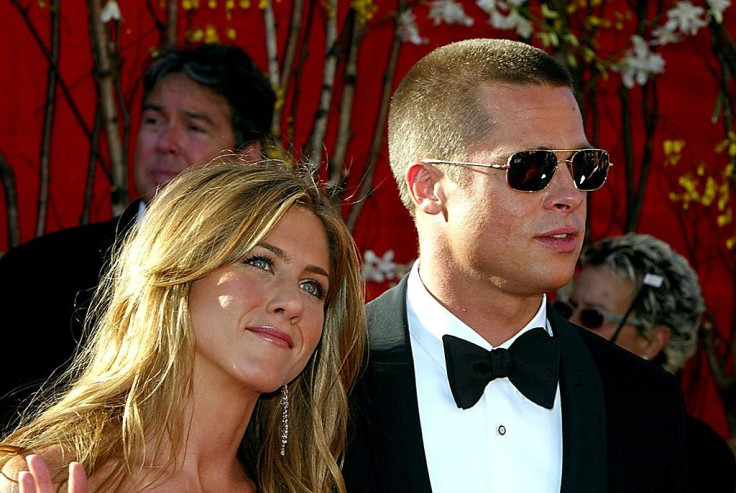 © Copyright IBTimes 2023. All rights reserved.