How British Sex Workers Really Feel About Meghan Markle
When Meghan Markle paid a visit to the outreach charity One25 in Bristol, England, last Friday she decided to leave her mark on the food that was being donated to sex workers by writing them inspirational saying on each of their bananas. Her decision is now being met with some backlash.
One sex worker who spoke to The Sun bashed the Duchess of Sussex's decision to pen notes on the donated food. "People out here struggle to eat and sleep and she gifts us some words on a piece of fruit," one worker named Nikki told the outlet. "She has the means to help us more than that. It's offensive, you know."
<iframe width="560" height="315" src="https://www.youtube.com/embed/vERncqqKj2E" frameborder="0" allow="accelerometer; autoplay; encrypted-media; gyroscope; picture-in-picture" allowfullscreen></iframe>
Still, not everyone is against the Duchess' decision. One unnamed sex worker told the publication that she welcomed the affirmations. "It's so cold right now, it's a struggle to raise money to get a bed for the night, so any food and bedding is a big help. I think it's great Meghan is supporting them. It is really sweet."
Meghan and husband Prince Harry also spoke to some of the women while visiting in the charity's outreach van. One of the women, Sam, told The Daily Mail she was pleased with Meghan's message to her.
"I can imagine being on the van, and [someone saying] 'Meghan wrote this,'" she said. "I think they might not eat it. I think that banana would be at home until it is rotten because I would do the same."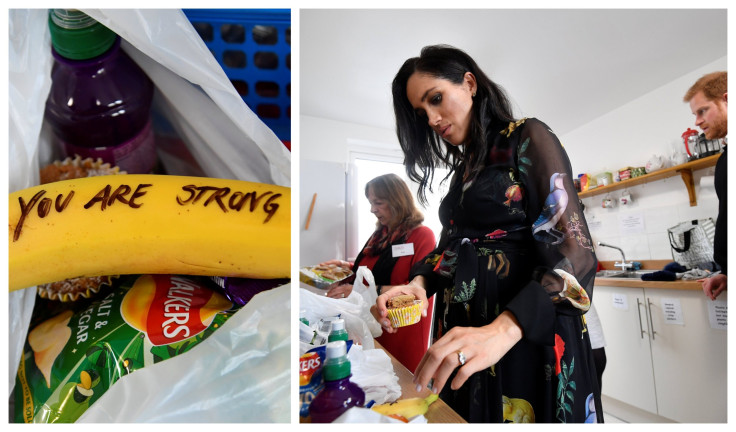 © Copyright IBTimes 2023. All rights reserved.