How To Buy Bitcoin Online Through Public.com?
This article uses affiliate links, which means if you purchase products through these links, we may earn a commission. Click here to see our
T&C
. For licensing please click
here
.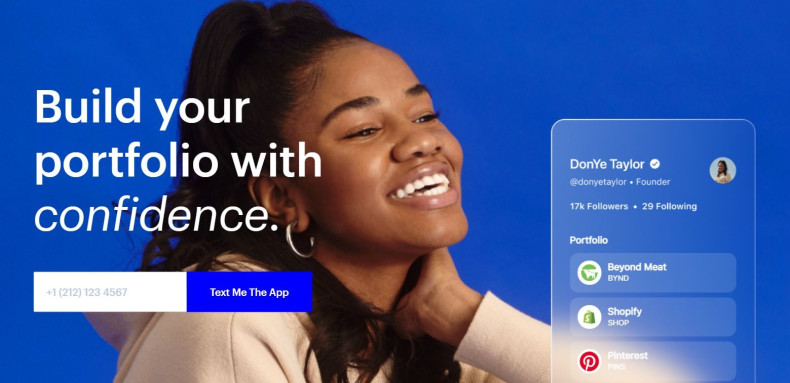 If you're ready to grow your income and diversify your revenue stream, anyone who's been successful at it will tell you the same thing: invest. However, investing can be intimidating and even scary for some, especially those with little to no experience at all. Imagine diversifying even more and investing in crypto. It's a headache waiting to happen for those who have no understanding of it. If you want to know how to buy Bitcoin online, Public.com is a wonderful platform that lets you invest not just in crypto, but in stocks and ETFs as well.
Public.com makes investing available to everyone, giving more people the opportunity to invest in stocks and ETFs, as well as have a look at Public.com's crypto fees. Easy-to-use, easy-to-understand and easy-to-navigate, this platform makes it simple and affordable for anyone to invest and diversify their income stream.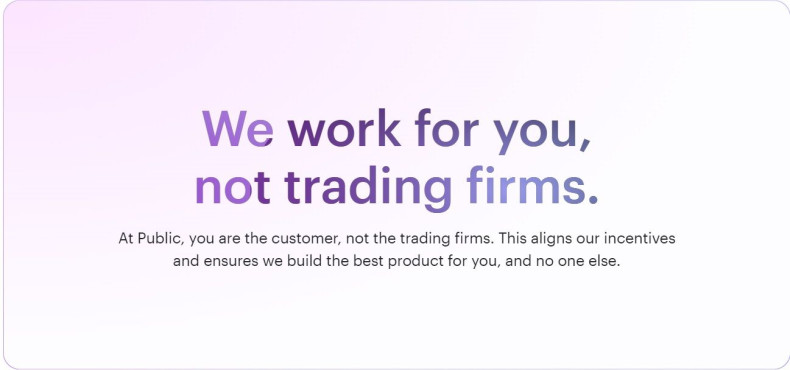 Public.com's motto is "everyone is an investor," as it believes in creating better and smarter investors by making public markets accessible so it becomes beneficial to everyone and not just for a select few. The platform simplifies investing and creates a community to encourage others to invest in stocks and even in crypto.
It allows you to customize your portfolio and lets you follow like-minded investors and personalities so you can see what they're investing in and inspire you to do the same. Public.com also features a wealth of resources, from educational articles that teach you all about stocks, IPOs and crypto to explainers on which stock is moving and why. Fractional share investing lets you own "slices" of shares in any company, fund and crypto. With Public.com, you can buy, hold and sell crypto with any amount you have available.
Yes, you can buy Bitcoin on Public.com. You can buy, hold and sell not just Bitcoin but any crypto among the 27 cryptocurrencies via Apex Crypto that it has available for trading on its platform.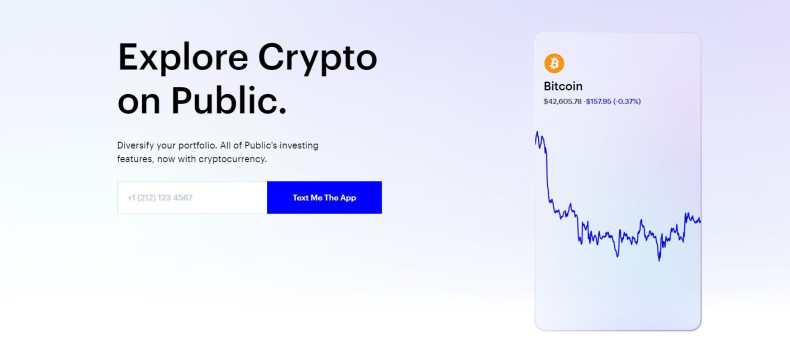 1. Create your account for free.
2. Go to the Explore tab on the bottom right.
3. Search for your preferred cryptocurrency through its Ticker Symbol. Here are the available cryptocurrencies on the platform and their appropriate Ticker Symbols.
Bitcoin (BTC)
Ether (ETH)
Solana (SOL)
Cardano (ADA)
Shiba Inu (SHIB)
Dogecoin (DOGE)
Terra (LUNA)
Uniswap (UNI)
Avalanche (AVAX)
Chainlink (LINK)
Litecoin (LTC)
Polygon (MATIC)
Algorand (ALGO)
Bitcoin Cash (BCH)
Stellar (XLM)
Ethereum Classic (ETC)
Dash (DASH)
Zcash (ZEC)
SushiSwap (SUSHI)
Basic Attention Token (BAT)
Ren (REN)
Decentraland (MANA)
Cosmos (ATOM)
Fantom (FTM)
The Graph (GRT)
Loopring (LRC)
Curve DAO (CRV)
4. Click on the blue-colored Invest button found on the bottom right.
5. Choose the investment option you want. If you already own crypto, the Invest button automatically turns into Trade.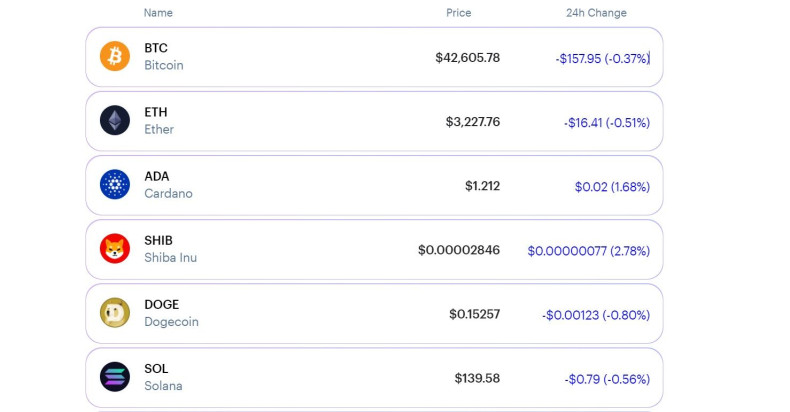 Public.com also allows you to buy Fractional Crypto, meaning you can buy your preferred crypto with any amount for as low as $1. You get a fraction of the crypto amount depending on its value.
Buying or selling crypto with USD
If you plan to buy or sell crypto with a specific amount in US dollars, all you need to do is type in the amount in dollars that you are willing to buy or sell.
Buying crypto
If you're planning to do the opposite and buy a particular amount of crypto, click on Market Buy in the bottom left corner. Choose your order type between Buy Shares Now for a market order or Buy When Price Is Dropping for a limit order.
Selling crypto
If you want to sell a particular amount of crypto, click on Market Buy, which is at the bottom left corner. Change your order type and choose between Sell Shares Now for a market order or Sell When Price Is Rising for a limit order.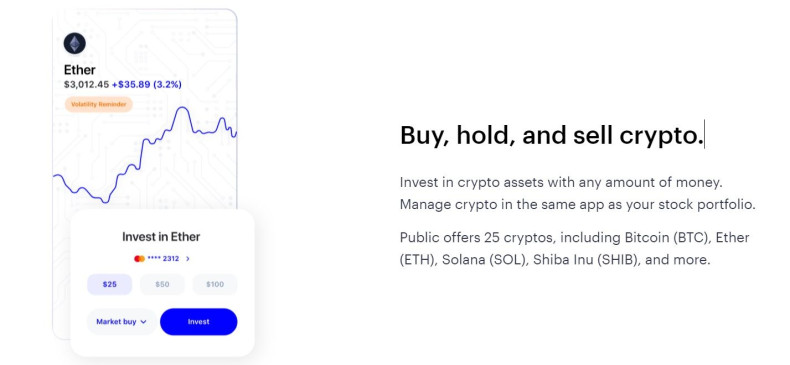 Public.com is in partnership with Apex Crypto. This means every order for buying or selling crypto through the platform goes straight to Apex Crypto where it is held. A 1% to 2% markup covers all costs in storing crypto and managing its transactions. This is charged in exchange for Apex Crypto's service for executing your order where Public.com has a small cut of the revenue in return for licensing its software to Apex Crypto.
To simplify, here's an example. Let's pretend the current market price of Solana (SOL) is $100 and you buy $100 worth of SOL. When you apply the 1% markup, your order is executed by Apex Crypto for $101. Because of the markup, you end up owning less albeit slightly than the one full SOL cryptocurrency. So, when investing, always add into your equation the 1% to 2% markup.